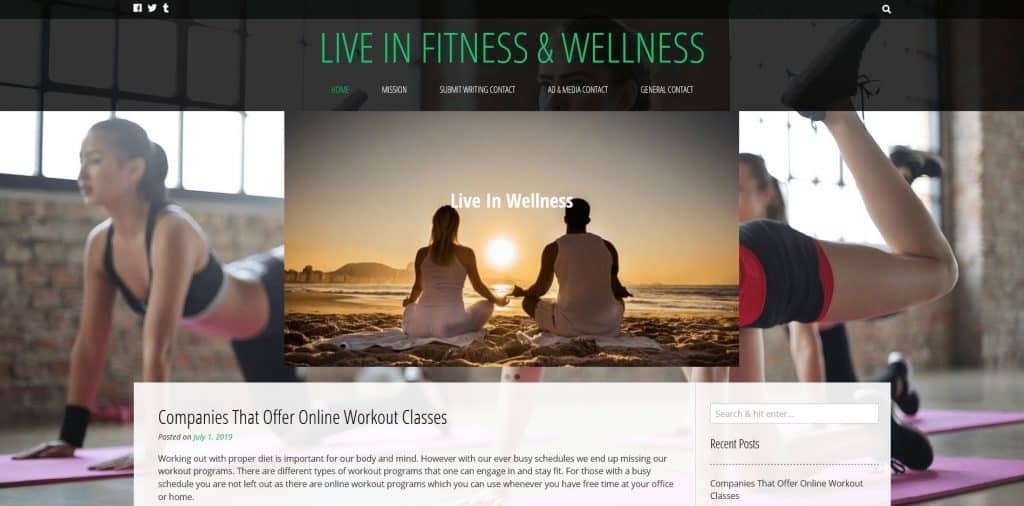 Good WordPress parent themes are hard to come by, and there's not a lot of competition on the premium end of the WordPress DIY framework market, with only a handful of parent themes like Canvas and Genesis available.
Nonetheless, Headway by Headway Themes has stood the test of time and catered to this vertical for over a decade.
It's a lot different than most contemporary parent themes in many ways, and its drag and drop editor gives you more control over your site's design than other themes.
However, is it pricey, with plans starting at $89, and questioning the value it offers is justified.
In this Headway Theme Review, we will look at the company's background and review the theme's style, features, and performance before arriving at a conclusion.
What Is Headway Theme About?
Headway is Headway Themes' flagship DIY framework theme that gives users full control over how their site looks. You don't need to know how to code to use it since the drag and drop editor, and the host of menus give you more than enough power to conceive the perfect design.
You can use it to build anything and everything – from a voguish blog for the fitness niche to an attractive website for a hotel.
Headway Themes first entered the WordPress themes market back in 2009, and Headway was one of the first of its kind. Offering a drag and drop interface to build websites was unheard of, and the formula stuck!
Headway Themes offers customizable templates and blocks for their parent theme, enabling users to jump start their website building process. However, these must be purchased separately from the theme.
Also, unlike other page builders, you cannot use Headway with other themes. It is a standalone parent theme.
Headway Theme Review
If you love to customize every element on your website, Headway is perfect for you!
Design and Style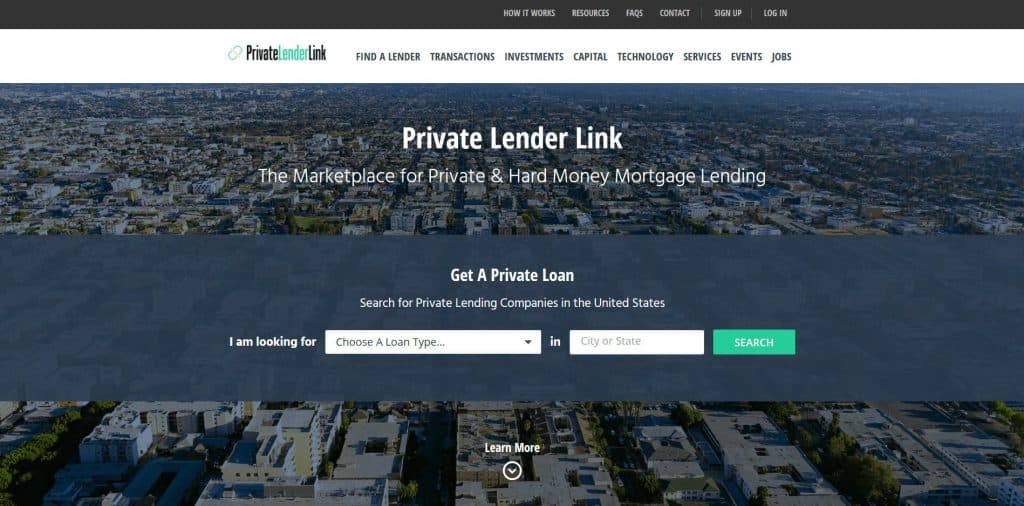 Most templates that Headway offers have a voguish and modern style, with vivid elements giving them character and neat structuring polishing them off.
There are some minimal templates, and some flashy templates; however, you don't have to use these to make your website. You can start from scratch and create an entirely new design that is as bubbly, flat, or flashy as you like!
Theme Features
Grid Mode
Grid mode is one of Headway's standout features. It enables you to draw out your website's design!
Adding elements like headers, footers, and bars is made super simple, and you can resize and position them with ease. You just add a block, define the block type, and edit away!
The theme has no concept of 'finalizing' – you can edit any element at any point in the designing process.
Block Mirroring and Responsiveness
You don't have to recreate boxes over and over again. You can mirror blocks, so they have the same attributes. You can also convert one block type into another simply by right-clicking on it and clicking on "Switch Block Element."
Configuring breakpoints on your website is just as easy and enables you to make your website responsive.
Fluid Wrappers
Make a wrapper fluid or not fluid is as simple as right-clicking on the wrapper and checking or unchecking the fluid option as required.
Design Editor
To style any element, point and click, and edit away!
Rounding off the corners, changing fonts, or even altering the overall look is made easy with the design editor.
Snapshots
A snapshot is essentially a backup. These enable you to roll back to a previous layout in one click, edit it, or borrow an element from it and use it in your current design.
It's a smart and powerful feature very few themes have.
Performance
Performance-wise, Headway is hard to beat, since it boasts a lean-yet-strong framework.
Getting your website to load in two seconds or less, regardless of template or design used, should be a breeze!
SEO Friendliness
Headway works nicely with SEO plugins, and you can use a plugin like Yoast to optimize your website's SEO.
It also comes with SEO options built-in, giving you more control over how your site looks to search engines.
Canonizing your URLs and editing your tagline visibility improves SEO site-wide.
Template-level search engine optimizations include setting titles, meta descriptions, page indexing, link following, page archiving, snippets, and a lot more.
These apply to the theme as a whole, but you can also optimize pages and posts individually with Headway's built-in controls.
Theme Options
The theme gives you an extraordinary amount of control over the elements on your page.
Headers
You can change the logo, resize it, and show or hide the tagline using the header options.
Navigation
The navigation block enables you to create and assign menus, add search boxes, home links, dropdowns, and a lot more.
Breadcrumbs
Configuring your prefix, it's text, and the separator has never been easier.
Widgets
Inserting widgets, adjusting its orientation, and showing/hiding the titles is super simple. Since the theme uses a grid system, you will have no trouble with placement.
Footer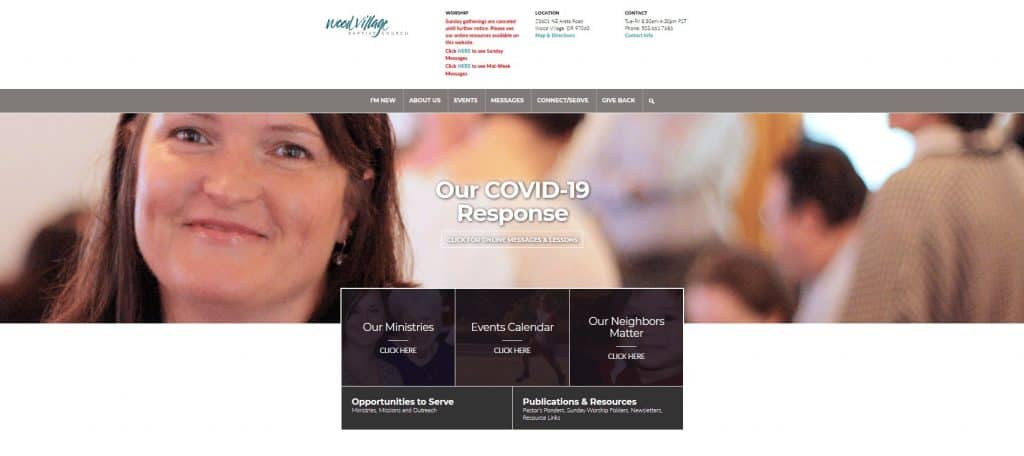 Displaying an admin link or login button, adding a "to the top" link, hiding the theme's attribution, showing copyrights, and inserting custom copyrights is all done using the footer options.
Slider
Customizing a slider is made super easy with the slider options. Inserting images, adding hyperlinks and captions, randomizing image order, editing animations, and adjusting the time between each slide is made quick and simple.
Embed
You can edit the contents of a media block from the Embed options. Adding a YouTube or a Vimeo video, or images from sites like Flickr is super simple.
There is no limit to how much content you can add to one embed block.
Custom Code
With this option, you can insert your code and fine-tune the design to your liking.
Listing
You can configure the taxonomy of a listing on your site by number and choose if you want it in ascending or descending order. After sorting, you can exclude or include specific pages or posts in your listing.
Social
The social options enable you to insert preferred social media icons. You can also adjust the position of these icons, and also specify the vertical space and orientation.
Headway supports links to all social media sites, including LastFM, Dribble, SoundCloud, Tumblr, and many more.
---
Additional Features of Headway Themes
Blocks and Templates
You could design your website from scratch, but that doesn't mean you have to.
Headway gives you access to over a dozen templates and blocks designed by the company and contributed by the Headway community.
Getting one of these shortens design time and gives you a head start.
Responsiveness
Headway themes are responsive by default – every site you make will look great on every screen.
---
Support and Documentation
Headway provides world-class support – if you get stuck using one of their features, you will never have a problem getting help.
The support team usually responds in an hour, and it will take four hours at the most to get your issue resolved.
You can create an official support request using the member's dashboard, and you can also post on the active forum to get a quick response.
In addition to all this, you get access to Headway's documentation, and it's video tutorials that can help both beginners and advanced users learn how to use the theme.
---
Headway Themes Pricing
Headway offers two plans: the Standard plan and the Deluxe plan.
The Standard plan is perfect if you're looking to create and manage between one to three sites with Headway. You get one year of support and updates and also get the Whiteboard starter template and any one template of your choice.
It's priced at $89.
The Deluxe plan, on the other hand, comes in at $199 and enables you to make an unlimited number of websites with it. You get one year of support and updates, and access to all of the official templates from Headway.
You will still need to pay for community templates.
You can use Headway to create a website and sell it to clients – you won't need to pay any premiums or royalties.
One downside, though, is that Headway Themes does not have a refund policy. Once the payment is made, your purchase is irreversible.
However, if you purchased the theme less than 30 days ago, have attempted to resolve your issues with the help of the support staff, and the staff has determined that the theme cannot be installed on your WordPress setup, your request for a refund will be considered.
---
Verdict: Is Headway Themes Worth It?
If you're looking for a DIY WordPress theme that enables you to build every visual element on your website from scratch, the Headway theme is right for you.
The extensive customization options give you full control, and the templates can help you get a head start.
No programming is involved, and the drag and drop interface makes designing a website exceedingly simple.
Nonetheless, Headway is super expensive.
If you're a designer that loves the grid approach to design, getting the Deluxe plan will enable you to create and sell websites without any restrictions.
However, if you're a blogger or a marketer looking to build a website, cheaper themes like the Divi theme and the X theme would serve you better.