The mission of WPSymposium.org is to provide the most in-depth discussions on the WordPress ecosystem. We cover topics related to WordPress themes, plugins, services, and hosting.
The Visionaries
Originally, WPSympsium.org came into existence on November 11, 2010 as a WordPress plugin development company. We developed various plugins over the years related to membership sites. Tens of thousands of websites have used our plugins as a method of creating memberships. Over time, we have collected an intensive knowledgebase of the WordPress ecosystem and have seen it grow.
The New WPSymposium.org
Currently, the website has pivoted to now focus on provide in-depth content on the WP ecosystem.
We discuss the ins and outs of good WordPress themes, plugins, hosting services, and other such WP related products. The services we recommend have been vetted by our team of WP experts.
---
WPSymposium.org in the Press
WPSymposium.org has been featured on many national outlets such as SearchEngineJournal.com, ThemeForest, ElegantThemes, ThemeFusion, ManageWP, and much more.
---
Press
For interview opportunities and general press inquiries, please contact media@wpsymposium.org
---
Meet our Management Team
Jason S. – Chief Editor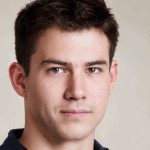 Jason has been developing websites since 2008 using WordPress. He has designed business sites, blogs, product review sites, and e-commerce sites.
He has in-depth experience in customizing WP themes and plugins.