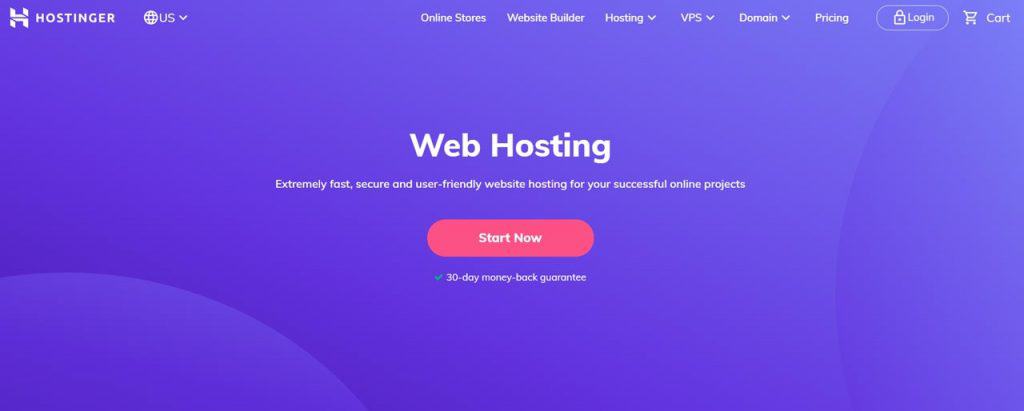 Finding the right web hosting company is a tricky endeavor.
However, it gets trickier for complete WordPress beginners and webmasters on a tight budget. Buying hosting from the wrong company is a mistake every webmaster makes at some point.
At first blush, Hostinger's cheap plans and admirable feature-set makes it seem like the perfect host to go for when on a budget.
But how much value does it offer? Is the support any good?
And more importantly, is it worth the money?
In this Hostinger review post, I will review the plans, features, and support to find out.
Hostinger Review: Hosting Plans & Pricing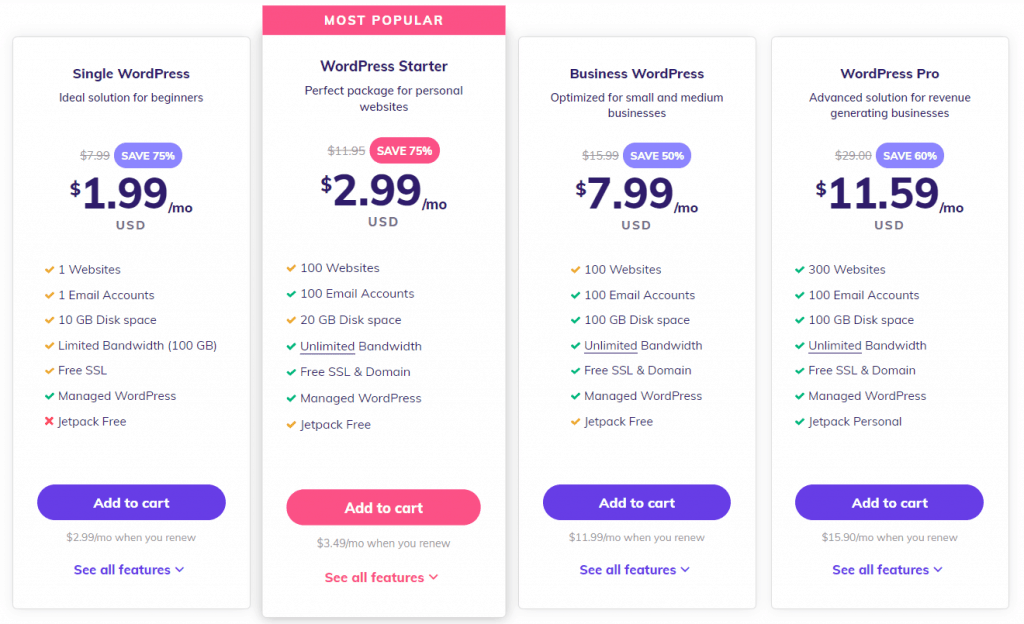 The Four Plans
Hostinger offers four WordPress hosting plans: Single WordPress, WordPress Starter, Business WordPress, and WordPress Pro.
The $1.99/month Single WordPress plan gives you 10GB of storage, a limited bandwidth of 100GB, a free SSL certificate, one email account, and weekly backups.
The $2.99/month WordPress Starter plan offers much better value, giving you 20GB of storage, 100 email accounts, unlimited bandwidth, and a free domain along with the free SSL certificate.
The free version of JetPack comes installed on your WordPress, giving you more options to fine-tune your site's security.
While the Starter plan gives you the same weekly backups, there are no limitations on cronjobs and FTP accounts like on the Single WordPress plan.
The Business WordPress plan comes in at $7.99/month, increasing your storage to 100GB and adding a daily backup feature.
Other than these two changes, the Business plan is the same as the Starter plan.
The WordPress Pro plan is the company's most expensive WordPress hosting plan, priced at $11.59/month.
You can host up to 300 websites at once, and enjoy the unlimited bandwidth. 100GB of storage space is provided, and it also gives you access to JetPack Personal, giving you access to some excellent security and site management features.
The prices increase to $2.99/month, $3.49/month, $11.99/month, and $15.90/month, respectively, after your first term.
Refunds

It's important to note that only one domain is free with the Starter, Business, and Pro plans, and you will need to pay for the other domains you want to use.
Hostinger has a 30-day refund policy covering hosting plans, SSL certificates, and the domain transfers you pay for.
However, .eu domain transfers are an exception, and the fee is non-refundable, which is important to note if you have a .eu domain you're looking to transfer.
If you register a new domain name with Hostinger, you must keep in mind that refunds will only be processed if you cancel your registration within four days of purchase.
While the average WordPress beginner has nothing to worry about, experienced users must keep these exceptions in mind.
Hostinger Features
Themes and Plugins
Hostinger uncomplicates installing WordPress on your domain, and you can do it in one click. What's more, the company makes several optimizations to your WordPress install internally to maximize your site's performance.
The company recently began to supply a selection of WordPress themes to their customers.
There are several customizable options for you to pick from, and since all of them are free, you can use any theme you please without worrying about your website's running costs.
Hostinger also understands that fine-tuning your website for better SEO and performance requires access to the right plugins.
Regardless of which WordPress hosting plan you get, caching tools come installed on your WordPress setup, and you are given access to a wide array of other plugins to help optimize your website.
WordPress Accelerator
The LSCWP cache plugin comes preinstalled on your WordPress website, which, coupled with the LiteSpeed Enterprise servers that Hostinger uses, enables your website to load up to four times faster.
JetPack
JetPack is a security-cum-management suite designed by the creators of WordPress to help users fortify their website's security.
Depending on the WordPress plan you get, a free or a paid version of the plugin will come preinstalled on your website.
The suite also includes site management features, including SEO tools and analytics tools that can help you drive more traffic to your website.
Migration
Moving your site to your Hostinger account is made super easy using the free to use migration tool they supply.
However, if you don't want to do it yourself and can wait a little longer to get your website transferred, you can ask Hostinger's WordPress specialists to do it. It's free!
Staging
Website staging makes testing changes and updates on WordPress a lot more convenient.
Errors on a staged website don't affect your live website, which makes resolving them much less of a hassle regardless of if you're a novice or a developer.
At the time of writing, Hostinger's staging tool is under development. But I expect it to be made available to users sooner rather than later.
Security
While versions of JetPack come installed on your WordPress, you don't have to rely on it entirely to keep your website safe.
Hostinger takes proactive measures to ensure that your website does not get hacked, and your site is continually monitored for malware and other threats.
Updates
While you will need to worry about keeping your core WordPress install updated, the company makes website management a little easier by keeping your plugins updated for you.
Backups
Having a backup of your website is critical. There's always a chance you make a mistake when customizing your site, or your site gets hit by a malware attack.
Regardless of which plan you get, the company always keeps a backup of your website. You don't have to worry if your website's data is safe or not.
Developer Tools
Some hosting providers make it difficult to get the control you need to develop fresh new sites and tools.
Hostinger, on the other hand, will give you all the tools you need. SSH, Git, WP-CLI, SFTP, phpMyAdmin, and a handful of other tools are available at your fingertips.
If you ever get stuck, their expert WordPress consultants will help you out at a moment's notice.
User Interface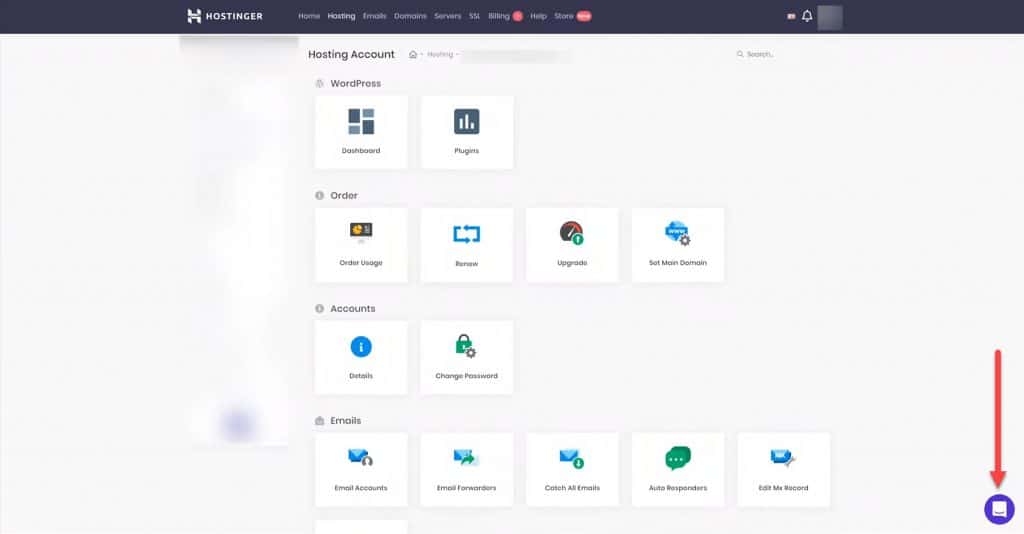 Unlike other web hosts, Hostinger doesn't use cPanel. The company allows users to make changes to their website with an interface dubbed hPanel.
The interface has a lot more character than cPanel does, and gives you access to all of the same features as cPanel.
If you've never used web hosting before, you will find it super easy to use. The interface is lively and intuitive, and you will be able to find the options you're looking for with ease.
However, it's important to note that experienced users accustomed to using cPanel may not like using the interface as much as new users will.
On the plus side, live chat support is available right from the control panel, making resolving issues faster.
Speed and Uptime
Loading speeds and website uptime can be huge concerns, especially when you opt for affordable hosting.
Hostinger only uses LiteSpeed Enterprise servers, which are known as the industry's fastest web servers. You can rely on the company to deliver first-class site performance. 
The top-of-the-line servers use SSD storage, which makes for lightning-fast loading times.
The LS Cache plugin allows you to fine-tune your WordPress setup further and ensure maximum performance.
The company has eight data centers spread across continents, ensuring that your site loads quickly regardless of where your visitors are.
On top of all of this, the company guarantees a 99.99% uptime, which is super impressive, especially considering the low prices.
Support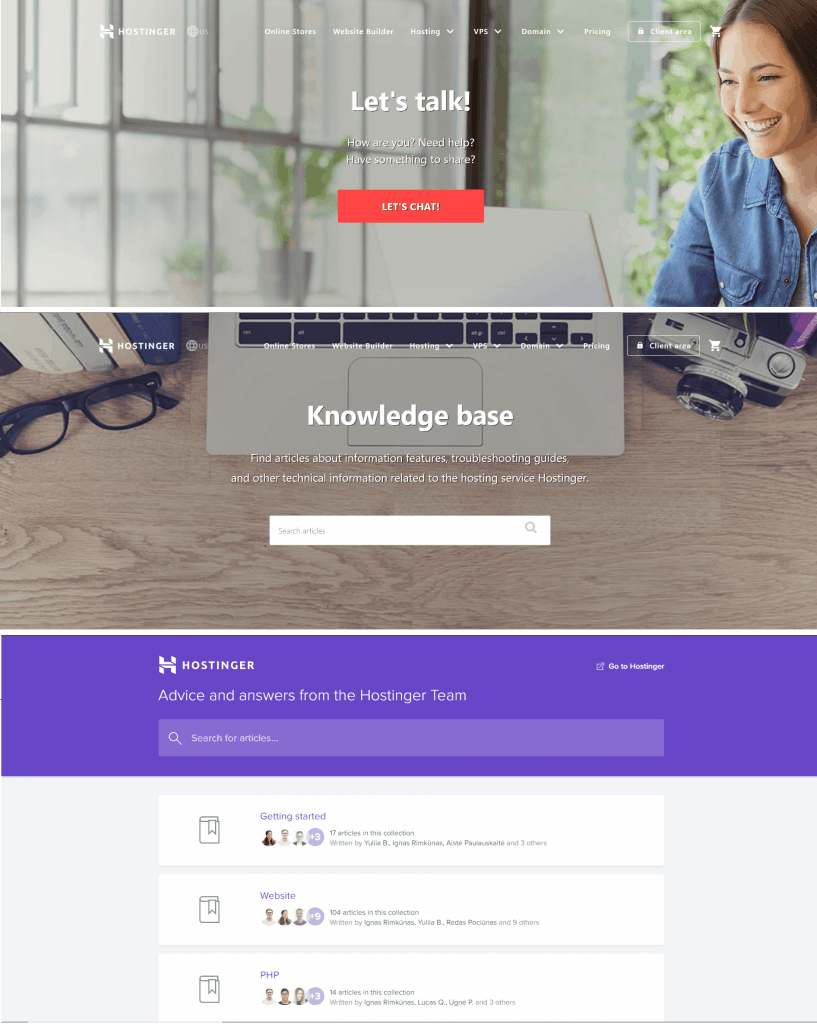 The company's support team is super easy to reach – all you have to do is log in to your dashboard and click on the live chat button on the bottom right.
The team has the expertise required to guide you through any technical issue you may be facing, and they will also help you out if you're having account-related issues or other problems.
However, the live chat feature is the only way you can get support. There is no email or ticket support available, and there is no phone support available, either.
But the company makes up for it by making the response times superfast. The average response time is 60 seconds!
Additionally, the live chat facility is available 24/7, even on Sundays and holidays.
Documentation
An extensive knowledge base filled with informative articles is a sign of commitment. And Hostinger's knowledge base is filled with hundreds of articles that will help you solve almost any issue you may be facing.
Besides the knowledge base, Hostinger also has a Support Center, a Tutorial section, and a blog. All of these are updated with informative content regularly.
Hostinger undoubtedly has some of the best documentation in the industry.
Verdict: Worth it?
Hostinger's plans are uber cheap, but no compromises are made to the quality of service or the features offered.
Hosting is speedy and reliable, and every plan comes with great security features.
If you're short on cash but want to ensure that your website will load fast regardless of where the visitor is accessing it from, you will never be disappointed with Hostinger.