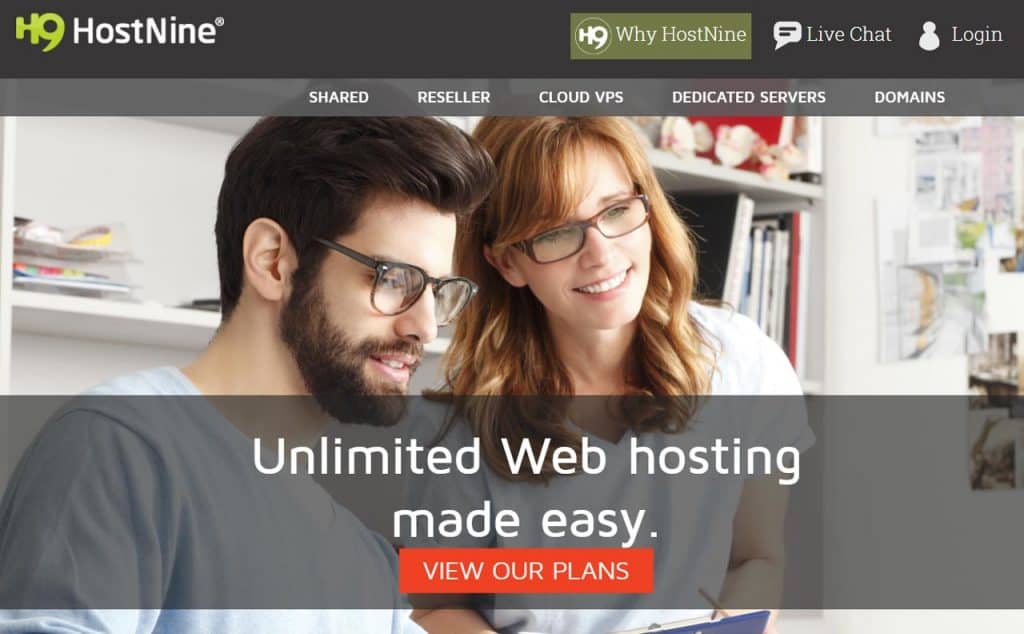 HostNine is one of the newer web hosting companies. It was founded in 2006, less than 15 years ago.
The company offers all kinds of hosting at reasonable prices, and the features it offers seem great for the price, too.
But all hosts look great at first glance. It's important to ask:
How is the support? Do they have any uptime guarantees? How are the speeds?
And most importantly – Is the company worthy of trusting your brand's online presence with?
I will answer these questions and more in this in-depth review of HostNine.
HostNine Review: Hosting Plans & Pricing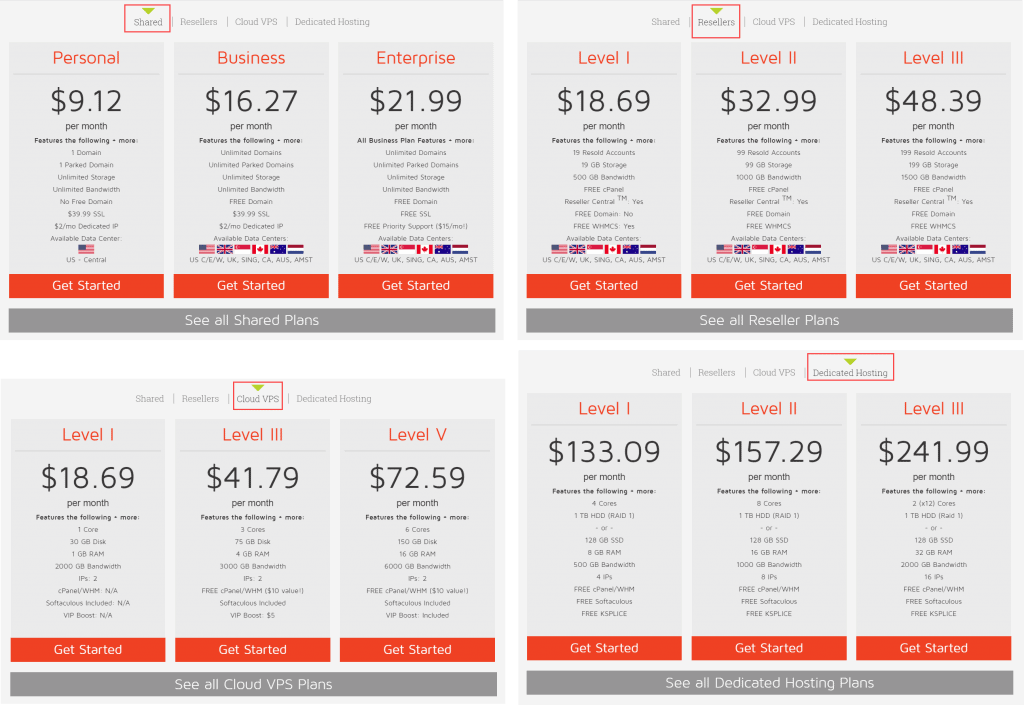 HostNine offers four types of hosting: shared hosting, reseller hosting, cloud VPS hosting, and dedicated hosting.
The pricing system is a lot more sophisticated than you'd expect. HostNine splits up features and pricing into "levels," and there are a different number of plans for different types of hosting.
All the shared hosting plans give you unlimited storage and bandwidth, which is excellent, considering the prices. However, SSL certificates are not free except for the Enterprise plan, and you will need to pay $39.99 for it.
You will also need to pay a $2/month fee if you want a dedicated IP in the Personal and Business plans.
The Reseller plans offer great value. The plans start at $18.69 and give you access to a minimum of 500GB of bandwidth. You will also get a domain free of charge on higher levels and get access to WHMCS for free.
Cloud VPS plans also start at $18.69, giving you access to two IPs, a minimum of 30GB of storage and 2000GB of bandwidth, and reasonable computing power.
On higher levels, users also get a "VIP" performance boost free of charge.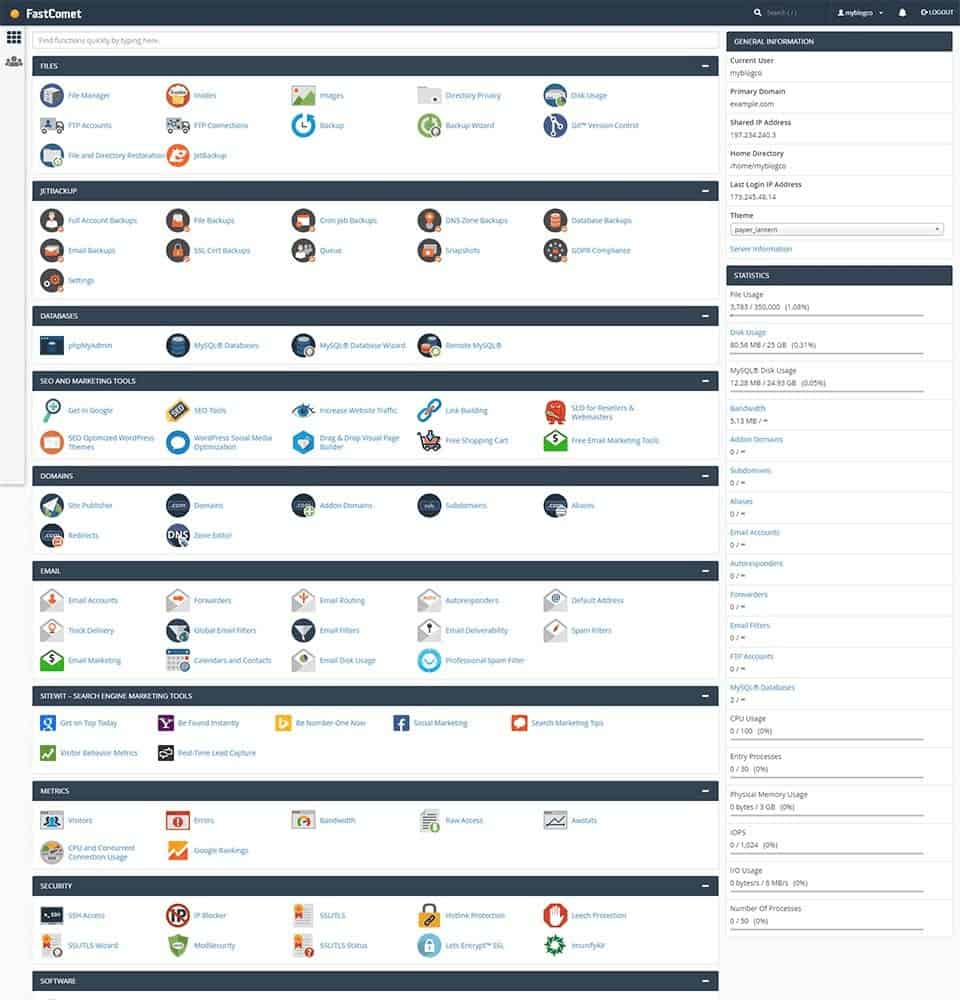 Dedicated hosting plans give you the option to choose between HDDs and SSDs, which is excellent. You also get free access to cPanel, WHM, Softaculous, and KSPLICE.
For the computing power offered, the pricing is reasonable.
Taking a look at the features offered will give us a better idea of whether the hosting is worth the money or not.
Refunds
The company boasts a 45-day money-back guarantee. If for any reason you're unhappy with the company's service in the first 45 days of signing up, you can get your money back.
Hostine Review: Hosting Features
Migration
If you're moving from another host and have looked at some other options, you will know how tedious migrating your site could get.
HostNine makes moving your website to their servers easy – you don't have to work migration tools for hours to do it.
The company's experts will do it for you free of charge – even if you're moving several sites and not just one.
Server Location Selection
The company has servers worldwide, and while HostNine does not give you access to a CDN, they do allow you to select which datacenter you want to host your website from.
The closer it is to your target audience, the faster it will load in that location.
While your website will be accessible worldwide regardless of which location you select, the speeds will be slower as the distance between the data center and the visitor increases.
It's important to note that you won't be allowed to select your datacenter if you get the Personal Shared Hosting plan. The feature is enabled on all other plans.
Security
Regardless of which plan you get, your website will be safeguarded by enterprise-grade backup solutions. You don't have to worry about losing your data if your site gets attacked; the company always keeps a copy of your data.
If you get a Cloud VPS plan, your website will be extra-secure.
All of HostNine's Cloud VPN instances are protected by an enterprise-grade SAN, which means if a disk ever fails, it will be replaced by another functioning drive with your data seamlessly.
This virtually guarantees that your website will never go down.
But viruses are a lot more worrying to users than hardware failure is. HostNine has got you covered in that aspect, too.
All of the websites that the company hosts come with ClamAV, which is HostNine's proprietary anti-virus tool.
Not only does it protect your website from viruses, but it also doubles as an email scanning tool.
Speaking of email, since the company supplies all of its customers with SpamAssassin, you don't need to worry about spam either.
The tool will scan through your inbox and remove any spam it detects, saving you from the hassle of cleaning all junk mails.
Email
A lot of hosting companies skimp on this essential feature. But not HostNine. You can create as many POP3 or IMAP email accounts as you want for your website.
If you run a growing business, this can be very beneficial since you will need email addresses for all of your employees.
You may also need to set up a mail specifically for support, in which case you won't need to deal with account limitations like you would need to with other hosts.
If you run a blog or an eCommerce store, you may also wish to build mailing lists to get more leads and sell more products.
And with HostNine, you can also create as many mailing lists as you need to build your business.
User Interface
HostNine doesn't provide a custom interface to its customers, and you get a standard installation of cPanel.
However, cPanel is the industry's favorite user interface for good reason. You can do everything from domain and file management to email and FTP management all from one spot.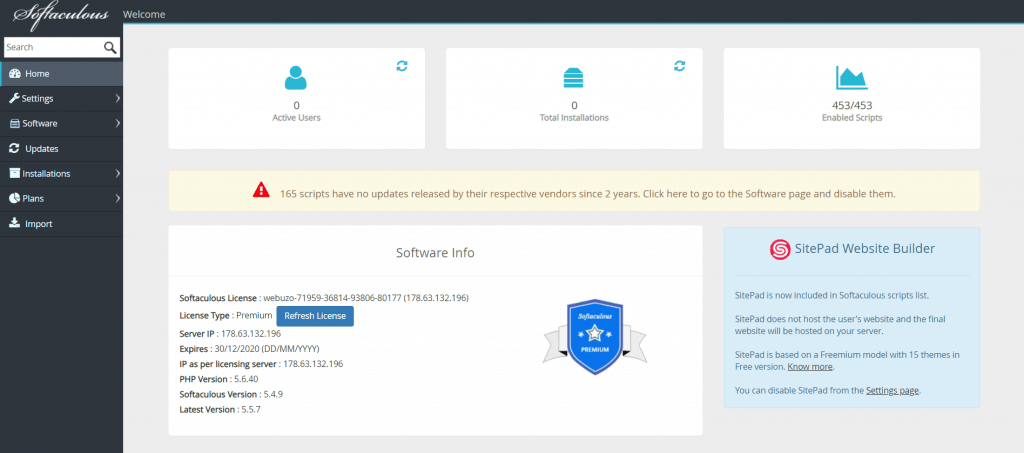 In addition to cPanel, you also get access to the Softaculous Installer – which is how you can install WordPress, Drupal, Joomla, and other tools on your site.
You don't have to go through the hassle of setting these PHP applications up manually. With Softaculous, all you need to do is select what you want to install and where you want to install it, and it will take care of the rest.
Softaculous allows you to pick from over 400 applications and also has features like auto-updates, which can help you keep the tools you install updated.
You can also use Softaculous to create and restore backups, stage instances, and push tested and approved instances to your live site.
It's an excellent tool that makes a webmaster's life a lot easier.
Speed and Uptime
HostNine does not supply the fastest loading times in the industry. If that's what you're looking for, a service like FastComet may be right for you.
However, with the right configuration, you can get your website to load in three-four seconds. If you have a graphics-heavy website, though, it may take a little longer.
The HostNine network is configured to monitor bandwidth providers continually and serve your visitors with your website's data over the least congested route dynamically.
If you couple this feature with SSD hosting that the company supplies, you can get your website to load almost instantly. However, that option only comes with the more expensive plans.
HostNine has an uptime guarantee, and they promise that your website will be accessible 99.9% of the time in a given calendar month, which is excellent.
The Terms of Service also states that if the company fails to meet the uptime guarantee, the customer will receive credit for one day of their recurring amount per hour of downtime.
However, it is important to remember that the first hour of downtime per month will not give you any credit.
Support/Documentation
Connecting to the support team is as simple as logging into your account and clicking on the live chat button.
The response times are slower than other companies, varying between 15 and 30 minutes, and sometimes exceeding that period.
Considering that it's a live chat, the high response times can be very annoying, especially if you're dealing with a critical issue.
If you live in the USA, you can contact the support team over the telephone and get your issues resolved. However, telephone support isn't 24/7, and you will only be able to reach them during regular office hours.
The company does not have a documentation section on their website, which is very disappointing. There's no FAQs or tutorial section, either, which can leave customers in the dark if they need an issue resolved urgently.
Verdict: Worth it?
While HostNine comes in at low prices and offers decent benefits and features, the support and speed are not on par with what I expect from a hosting company in 2020.
There certainly are cheaper alternatives that supply equal or more value than HostNine does – which makes it difficult to recommend.
You're better off exploring other options and skipping trying out HostNine.