Tesseract WordPress theme is recognized for its easy to use features that are crucial in the development of websites. With Tesseract, you don't need coding knowledge to get your website starting and running with Tesseract. Over the years, this theme has managed to gain popularity among website creators.
This Tesseract theme review discusses and analyzes the unique features of Tesseract.
Highlights of Tesseract theme:
It is built for WordPress sites
Tesseract has an advanced gallery plug-in and a Free theme.
It is a lightweight theme thus takes less loading time
It is SEO optimized
Tesseract provides layout customization in the Advanced and Gallery plug-in.
What is the Tesseract Theme About?
Tesseract is an established WordPress theme that can easily be downloaded. Currently, there have been over 277,273 downloads. With several updates over the years, the theme's features have become better and more reliable.
Tesseract is excellent for beginners. Most WordPress users worldwide say that it was the theme they used when building their first website. It is compatible with Elementor; therefore, you can design any type of content layout when using the Advanced or Gallery plug-in.
Tesseract features a fully responsive layout and highly optimized coding to ensure fast loading speed for your WordPress site. Its clear fonts and simple structure make it easy to set up and navigate. When using the page builder, you can create your website within minutes.
Tesseract Theme Review
Tesseract was initially a free WordPress theme. However, with further advancement, there are Advanced, and gallery plug-in themes that operate once payment has been made. Tesseract has the fastest loading page time when compared to other themes like Avada. It is suitable for blogs, portfolios, eCommerce stores, personal websites, and online businesses.
Tesseract works best when WordPress is updated. Before downloading and installing it, start by updating WordPress on your device.
Tesseract is eCommerce ready with an inbuilt website, WooCommerce, making it appealing to anyone who wants to set up an e-commerce store.
Let's discuss the exciting features that come with Tesseract.
Design and Style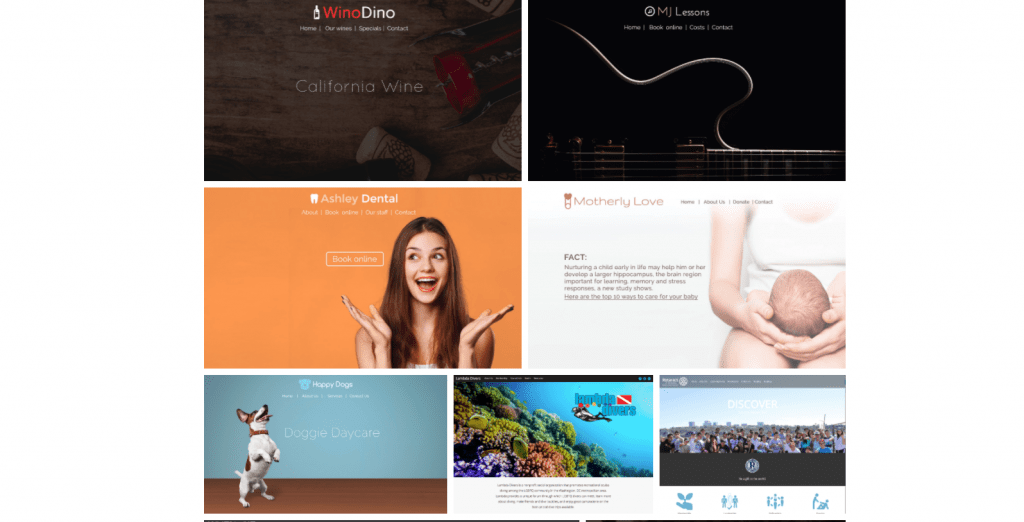 Tesseract operates on a 'click, select and update' basis. It has several customization options that are suitable for any website. After downloading and installing Tesseract, you can customize various things. From page size, fonts, images, menu, background appearance, header, colors, footer, navigation options to sidebars, within minutes according to your preference.
There are advanced header and footer options for managing and controlling the color, font, logo, menu, and mobile menu.
The theme comes with a page builder that is equipped with a guideline for first-time users.
Tesseract also has a content blocks option that helps you set up your website very fast. There is an option to place images on the content block footer. Images can be downloaded from any site on the internet that doesn't have copyright limitations.
When using the Advanced Theme, there are no limitations on what you can do with your website. It comes with more customization options as compared to the Free theme. If you are looking for a professional website to help you promote or boost sales, Tesseract Advance is an excellent fit for you.
Gallery plugin allows additional pop up video or photo on a site. Videos can be from any platform, including YouTube and Vimeo. This makes a website more appealing to your audience.
Tesseract fully responsive design enables the theme to work correctly on all screen sizes and resolutions, whether it's a smartphone, tablet, or computer. This means that a website will look incredible on any screen, regardless.
Theme Features
Performance
Tesseract is a fast performing theme. The load time per second is average. It is a secure, fast loading interface for any site. Safe and reliable coding increases the rate of a website's performance.
However, Tesseract doesn't have advanced features that are essential in today's websites. This makes other themes like Astra and Every work better.
Also, this theme may become unresponsive after using it for a while. Unresponsiveness means that it stops working, which can cause severe frustration to users.
SEO Friendliness
Tesseract is SEO friendly. The SEO-friendly coding will help in getting better search engine ranking for your website.
Also, Tesseract is fast. This is an advantage to the theme when we are looking at SEO ranking.
Advance Tesseract comes with SEO optimization, thus driving more traffic to your site. As compared to other WordPress themes like Astra, which has a startup markup that helps to increase SEO on Google and other search engines, Tesseract has little SEO optimization.
Additional Features for Tesseract Theme

WooCommerce Layouts
Tesseract has WooCommerce features, which make it easier for entrepreneurs to create their website according to personal preferences.
With full WooCommerce support, you can easily integrate a fully functional online shop with your site. Several designs for individual product pages can display products in different styles.
The Advanced Tesseract theme features have added newly designed WooCommerce layouts and color options. With the integration between the two, customization of a WooCommerce store using Tesseract is made simpler.
For example, you can choose to hide or display the ratings and cart section on the shop and product pages. There is an option to change product title, size, color, and underline/not underline on the main shop. You can strike out the presale price at the main shop with Tesseract.
Also, you can choose to place a short description under add to the cart button.
800+ Google Custom Fonts
Initially, it was impossible to access Google fonts with Tesseract. Over the years, advancements have been made to introduce new features into themes: Advanced Tesseract and gallery plug-in grants access to Google custom fonts.
The 800+ custom Google fonts make it easy to change the fonts and colors of headlines.
Advanced Blog Page options
This feature enables page changes when creating a site. For example, Tesseract displays a default page size template after installation. However, during customization, you can opt for full width or right sidebar depending on the appearance you are aiming for. This feature is available in Free, Advanced, and gallery plug-in.
Social Media Set up
Tesseract has the option of a social account setting. This includes various social media platforms i.e., YouTube, Facebook, Instagram, Pinterest, and LinkedIn.
Header and footer customization allows social media accounts to be added to the side block for easy access.
The process is simple and easy to follow. All you need to do is download a social media icon and upload it to your header and footer depending on the position these icons should appear on the homepage.
Social media setup also facilitates the social sharing of information from a homepage or website in general to a social media account through a link.
Support and Documentation
There are numerous Tesseract instructional documents available on their site. These are informants on questions you might have and guidelines needed concerning the theme. These documents have been correctly and clearly labeled for easy retrieval by Tesseract users. Always utilize the search bar to locate material quickly.
If you are not a fan of reading, there are video demonstrations. Detailed illustrations accompany the videos. For example, a video on how to set up Tesseract on your computer will take you through all the steps taken during installation. The videos can be accessed on the Tesseract official website or YouTube.
Advanced and Gallery plug-in themes come with video tutorials.
Apart from documentation and video, Tesseract has a support team ready to help at any given time. Secure their customer care service details and get support from professionals anytime you need it.
Tesseract Theme Pricing
There are three types of Tesseract Themes; Free, Advanced, and Gallery plug-in. The free theme doesn't require any money before installation. Simply download the theme and proceed to set it up. Free lifetime updates characterize it.
Advanced is purchased at only $49 and has unlimited sites while Gallery plug-in is available at $29 and comes with a unique video and photos feature. Both of them have extra features that are not in the free theme.
The latter enables pop up videos and photos to appear on your site. Other Gallery plug-in features include; Google Fonts, lightbox pop up Gallery, video pop up embed, cover overlays, animal captions, and among others.
At $49, you get an upgrade to Advanced, which gives you access to premium features such as; sticky header and main menu, retina-ready, SEO optimization, just to name a few.
Verdict: Is Tesseract Theme Worth It?
Tesseract is a good theme. It is fast and suitable for various types of websites. The theme also has multiple customization options.
The main disadvantage is the lack of several exciting features to choose from. It doesn't include so much styling. This limits options and creativity levels when creating a website.
If you are looking to enjoy a variety of features and demos, then Tesseract isn't for you. But, if you want a theme that is simple and straightforward, choose Tesseract.