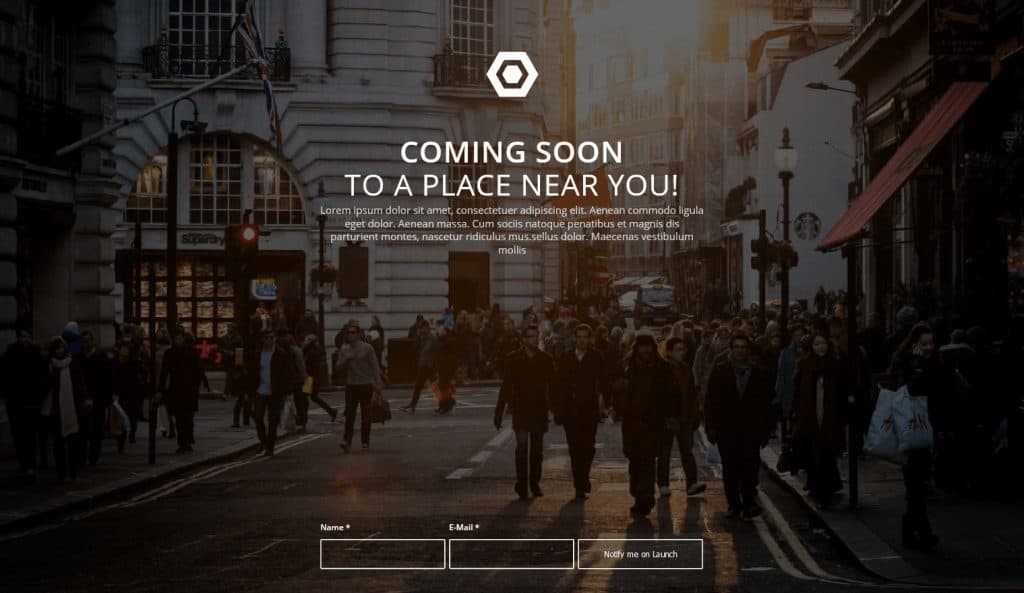 Enfold promises to help you get started with designing your website in two minutes or less, which, if true, can make your life a lot easier.
However, Enfold comes at a hefty $59 price, which almost is almost double that of a premium theme!
Can Enfold satisfy the requirement of a striking design regardless of niche?
More importantly, is it worth the money?
In this Enfold Theme Review, we will go over all of the theme's features before coming to a conclusion.
What Is Enfold About?
Enfold is a feature-packed, performance-optimized multipurpose theme that can be used by absolutely anyone regardless of skill level.
It is a "mega theme" that you can use to build any type of site. In addition to the various features and variations in demo design, it also gives you the ability to customize every demo and element to meet your requirements.
Kriesi.at, the company that develops Enfold, was originally a personal blog that started in 2006!
The founder, Christian Budschedl, initiated its core business of WordPress Theme Development later in 2008. The company slowly gained traction, and the release of Enfold in 2013 put them on the map as some of the best WordPress theme developers around.
They only spend their time and resources on Enfold and don't offer any other themes.
---
Enfold Theme Review
The company understands that building a WordPress theme that makes an impact takes a lot more than putting together graphics and code snippets.
Kriesi.at manages to provide visitors with an amazing experience with their theme every time, regardless of what niche the website is based in!
Design and Style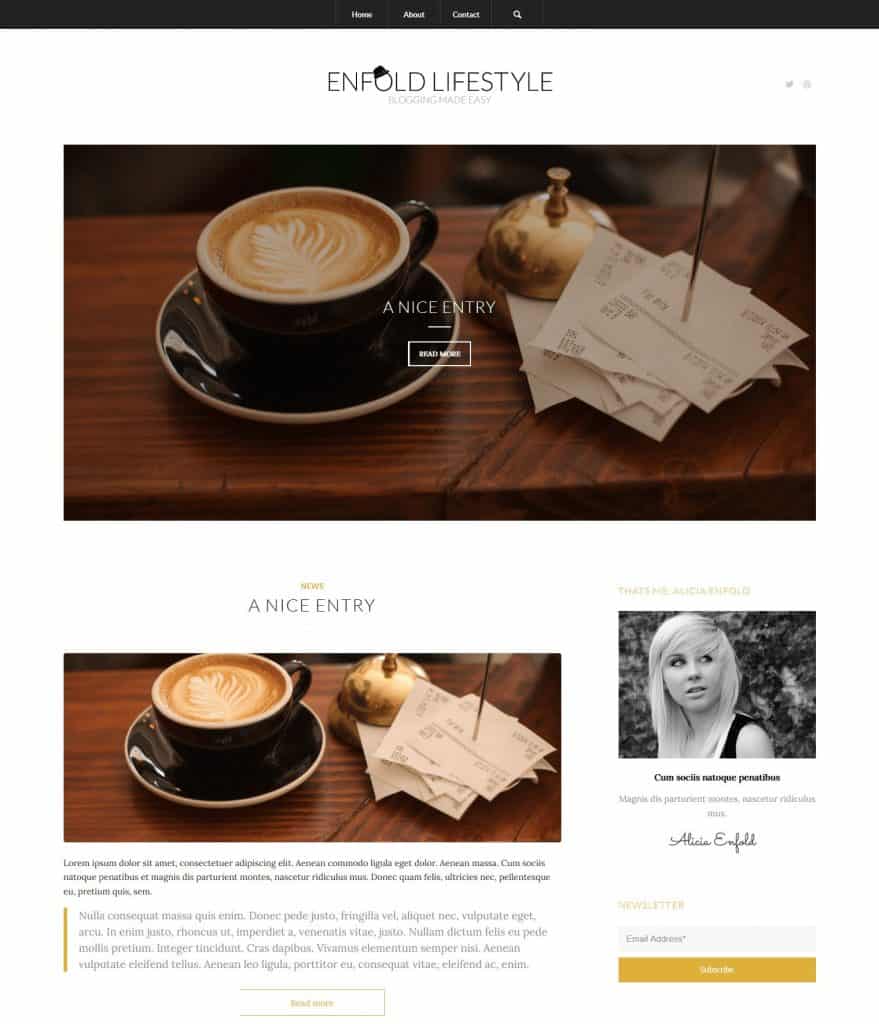 If you look at the demos, you will see that the theme is capable of pulling off some elegant yet bold designs using the right blend of text, animations, and images.
The balance between professional and personal in their demos makes the theme perfect for business websites, online store sites, and portfolio sites.
Enfold is geared to make blogs look pretty and load fast, enabling you to drive clicks with ease.
Theme Features
Excellent Plugin Compatibility
The theme is developed in compliance with WordPress's best practices, making for maximum compatibility with both official and third-party WordPress plugins.
Famous Two-Minute Setup
Enfolds famous two-minute setup cuts down on website design time – you won't need days to get your brand, business, portfolio, or blog online.
You can import a demo from their collection in one click, and all that will be left to do is adding the relevant details and graphics!
Huge Selection of Demos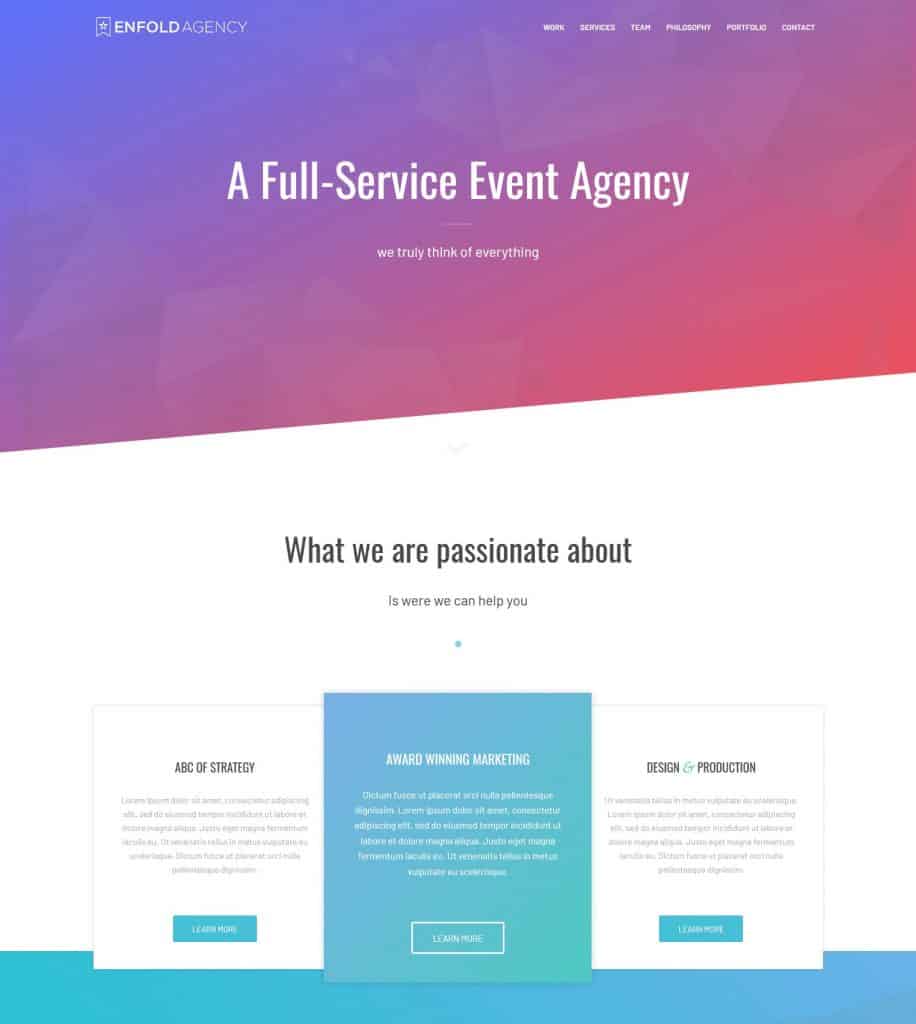 Enfold offers roughly three dozen demos that you can pick from and use at no extra cost!
They're adding new demos all the time, meaning even if you feel that your site's design looks boring, you can try using a new demo and give your website a fresh look!
Built-In Template Builder
Enfold comes with a template builder that allows you to build an unlimited number of stunning layouts and apply them to your websites.
The drag-and-drop functionality makes it super easy – all you have to do is place the elements in place until you have the page you want.
You can also save templates and reuse them later, or edit them and make a fresh design altogether.
Backend Style Builder
The theme enables you to build your own website styles using the backend without any coding knowledge. Start with the building a color scheme, or pick from a pre-defined scheme, and apply the colors to the sections and elements of your choosing.
Images and positions of images are also in your control.
Free Updates and Support
Every purchase gets support and lifetime updates.
Mega Menu
If you have a big website, say a multi-niche eCommerce site, putting up a lot of sub-menus can make your website look shabby.
Using the mega menu can help with fortifying both the look and structure of your site. It's built right into the WordPress Menu Builder, and you can toggle it on and start adding columns and items without much hassle.
Instant Ajax Search
The built-in Ajax Search helps your users find what they're looking for as fast as possible. Search recommendations start popping up as they type!
Visual Shortcode Editor
At times, the Template Builder can be too powerful – especially if you're trying to make simple edits to a demo.
The visual shortcode editor lets you edit swiftly, without needing to fidget with multiple options every time.
Performance
Users report loading speeds of between two and three seconds, which is relatively fast considering the theme's graphics-heavy nature.
If you go for a minimalist design, or use a CDN and turn off elements that are not in use, getting your site to load under two seconds should be a breeze.
SEO Friendliness
The developers over at Kriesi.at are just as obsessed with SEO as marketers are.
The theme uses clean and semantical HTML code and CSS, giving your website a predisposition for being picked up by search engines.
The theme also uses heavy internal site-linking, equipping the theme with all that's needed to get on top of SERPs!
Theme Options
Tons of Icon Fonts
Enfold ships with the Entypo Icon font pack, giving you access to hundreds of premium icons that you can use as buttons, tabs, icon lists, etc.
Using an icon font rather than small images helps the site load faster since there are fewer requests to handle.
It also gives you the flexibility to change the colors of the icons to match your theme.
Dozens of Header Layouts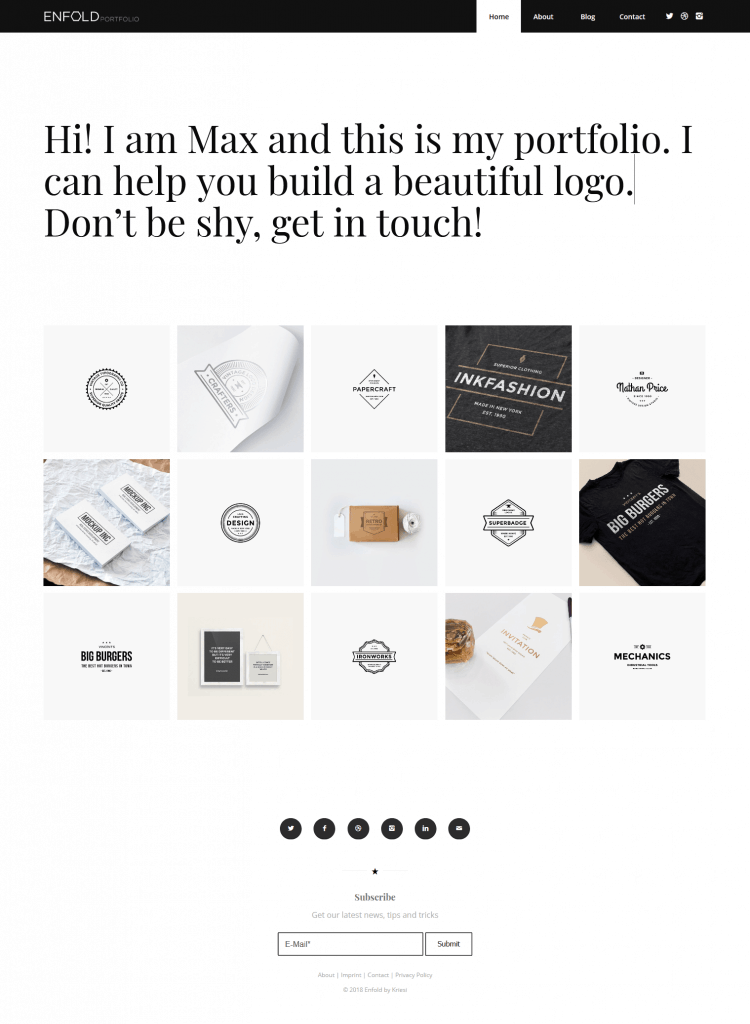 Since every site has different needs when it comes to headers, the theme ships with a multitude of headers that all look beautiful.
Regardless of if you have a small one-page site or an enormous blog page, the various headers can help you deliver the exact experience that you wish to provide.
Multiple Blog Layouts
Enfold's different blog layouts ensure that you get the look you need for your blog.
If your blog has multiple authors, you can use a multi-author layout. On the other hand, if it has large images, you can use the full-width layout without a sidebar.
---
Additional Features of Enfold
Translation and Multi-Language Optimization
The theme is coded to play well with languages other than English, and comes with PO/MO files included, making for easier translation.
Adding a language shouldn't be much of a hassle.
Furthermore, the theme is optimized for translation plugins and works perfectly with WPML!
Easy Slider
Easy Slider can come in super handy if you need a quick fade or a scroll slider on one of your pages.
It is lightweight and efficient and enables you to get your slideshows up and running in the span of seconds.
Layer Slider Plugin
The super-flexible layer-slider plugin enables you to create stunning 2D and 3D slideshows.
You don't need to purchase it separately – the cost of the plugin is covered when you buy the theme!
Responsive and Retina Ready
Enfold is responsive, meaning it can adapt its layout to the screen size of the device visiting your site.
Slideshows on the theme are touch-enabled and hardware-accelerated, ensuring that they work well with all kinds of devices.
You also don't have to worry about your site's quality on Retina displays – Enfold ensures that all the elements on your site are optimized for a high-density display.
---
Support and Documentation
If you need to ask a pre-sale question, you can go to their Contact page, click on the "Pre-Sale Questions" button, and fill up the that pops up.
If you need theme support, you can go to their forum and ask for help. You can also search through the existing answers to find a solution instantly.
Kriesi.at offers extensive documentation of its theme, covering every feature, element, and layout in detail. If you're new to the theme, glancing over it once will give you the edge you need to build a beautiful website.
The company also has a growing video tutorial library, which can be a great place to start for complete beginners.
One of the best things about Kriesi.at is that they enable you to request and vote for features that you want to see with the theme. You ask, and you shall receive!
---
Enfold Pricing
Enfold comes in at the standard $59 premium theme price on the Envato market. You get six months of free support, and if you want to extend support to 12 months, you must pay a $17.63 premium.
However, an extension is not really necessary since you don't always need to open a ticket. The forum provides you with support even after the six-month mark.
The extended license comes in at a little less than usual – $2799. You must get this license if you're looking to make a product with the theme that you wish to charge visitors for.
---
Verdict: Is Enfold Worth It?
The famous two-minute setup gets you up and ready to design almost instantly, and all of the elements and features available help you make your dream site a reality in hours.
The assertive search engine optimization and the theme's excellent performance right after install make it worth every cent you pay for it.
With Enfold, building your website doesn't feel like work!