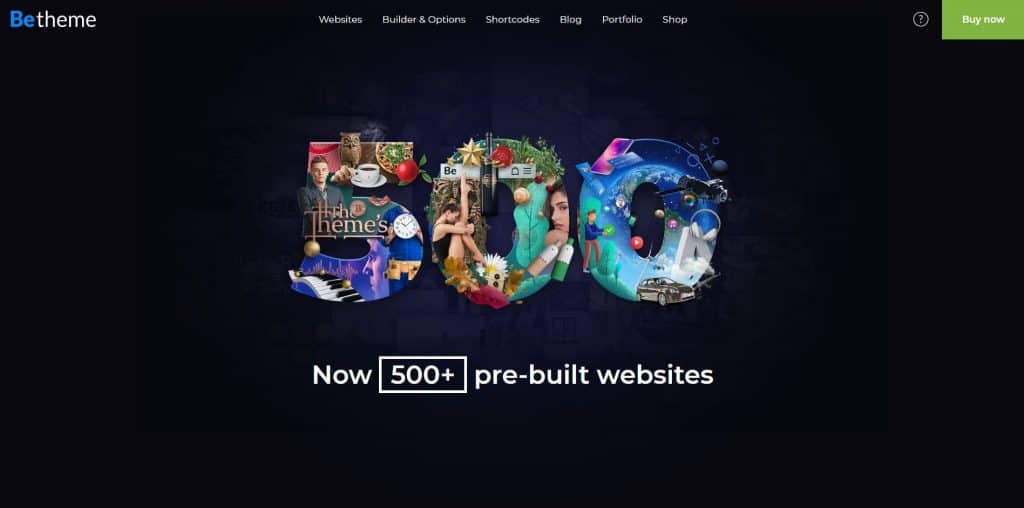 If you're looking to spend less time designing and more time creating content, you will need a theme that does most of the heavy lifting for you.
Betheme is one theme that can help you create a beautiful-looking site quickly. It also happens to be one of the most popular themes on the ThemeForest marketplace, offering an extensive range of features and customization options. 
Although the hundreds of demos that come with the theme when coupled with the visual editor should shorten design time, configuring a site and making it your own will still take time.
Keeping that in mind, is Betheme worth spending $59 on over another premium theme that already fits your niche's style requirements?
In this BeTheme Review, we will examine the theme's features before coming to a conclusion,
What Is BeTheme About?
Betheme is one of the most popular multipurpose themes on the ThemeForest marketplace, with over 195,000 sales. This one theme alone has made Muffingroup, the company that develops Betheme millions of dollars!
You can use Betheme to build virtually any type of site. Regardless of if you're selling medical equipment to hospitals or run a hotel and are trying to pull more business, Betheme has a demo for you!
The company has been featured on ThemeForest as a weekly and monthly bestseller, power elite author, and featured author!
Regardless of if you're a designer that's looking to make websites swiftly or run a marketing firm and want to quickly be able to transform a fresh installation of WordPress into a stunning site, Betheme is an excellent option for you!
It's also perfect for WordPress beginners and bloggers that aren't very tech-savvy or simply want to spend more time on creating content. Since you can install demos in one click, you will have a professionally designed site in no time!
Besides Betheme, Muffingroup has over a dozen other themes available for purchase, including both niche-specific and multipurpose themes.
---
Betheme Review
Betheme is all-rounded – it gives you both options: fast and easy, and slow and super personal.
You get all that you will ever need to build a site in hours, along with all the elements and shortcodes you could ask for to make your website personal and beautiful.
Design and Style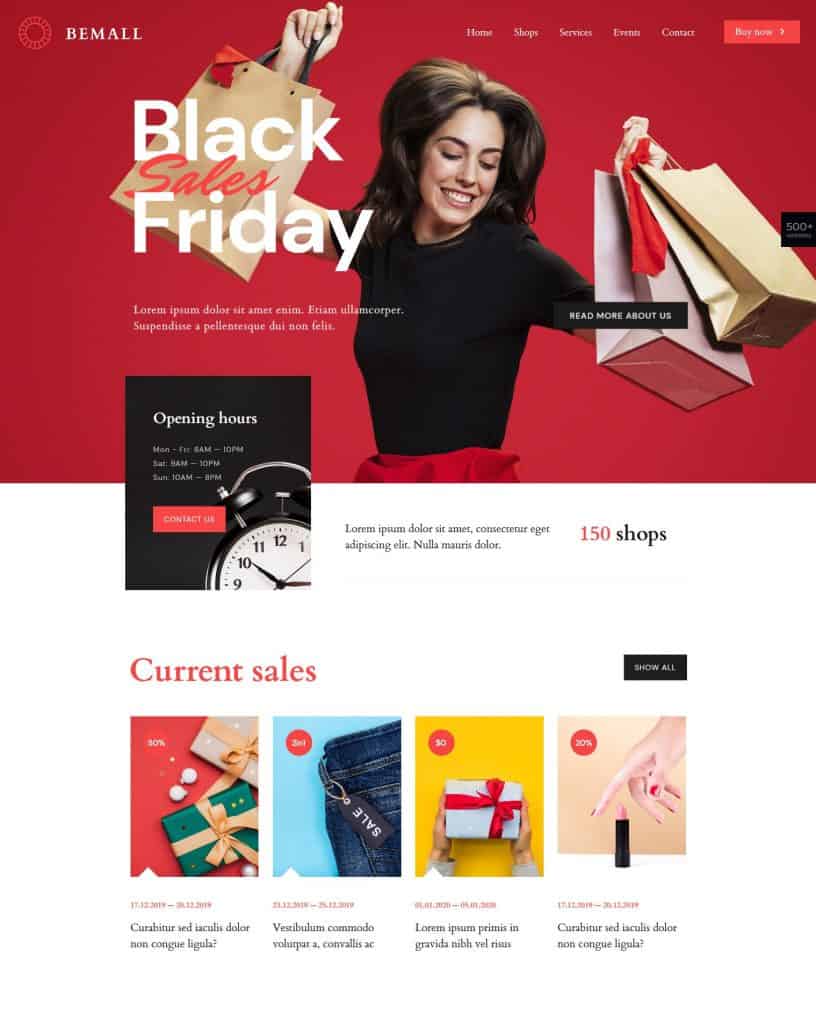 Betheme impresses with its modern and uncomplicated style and has just the right amount of flair to spark the interest of a prospective client, reader, or subscriber.
You can make anything from a site for wedding planners to an online clothing store, and nothing will look out of place!
Theme Features
The host of features Betheme has to offer makes it stand out from the crowd.
Muffin Builder – Drag and Drop Builder
The theme comes with the Muffin Builder, which is an easy-to-use layout builder. The interface is plain sailing yet nifty, and enables you to create a design for any page without any hassles!
Creating a unique design for your landing page is also made super simple!
All you need to do is select a pre-defined layout and add the elements to different sections of the page using your mouse!
It comes with dozens of pretty elements, including blog sliders, accordions, charts, contact boxes, call to actions, and a lot more!
Visual Composer Plugin
Visual Composer comes included with every purchase of Betheme, and it enables you to create a website from scratch using just the drag-and-drop functionality. It is straightforward to use and works seamlessly with Betheme.
You don't need to fiddle with a single line of code, and you can click, tap, drag, and drop your dream website into existence.
Parallax and Video Backgrounds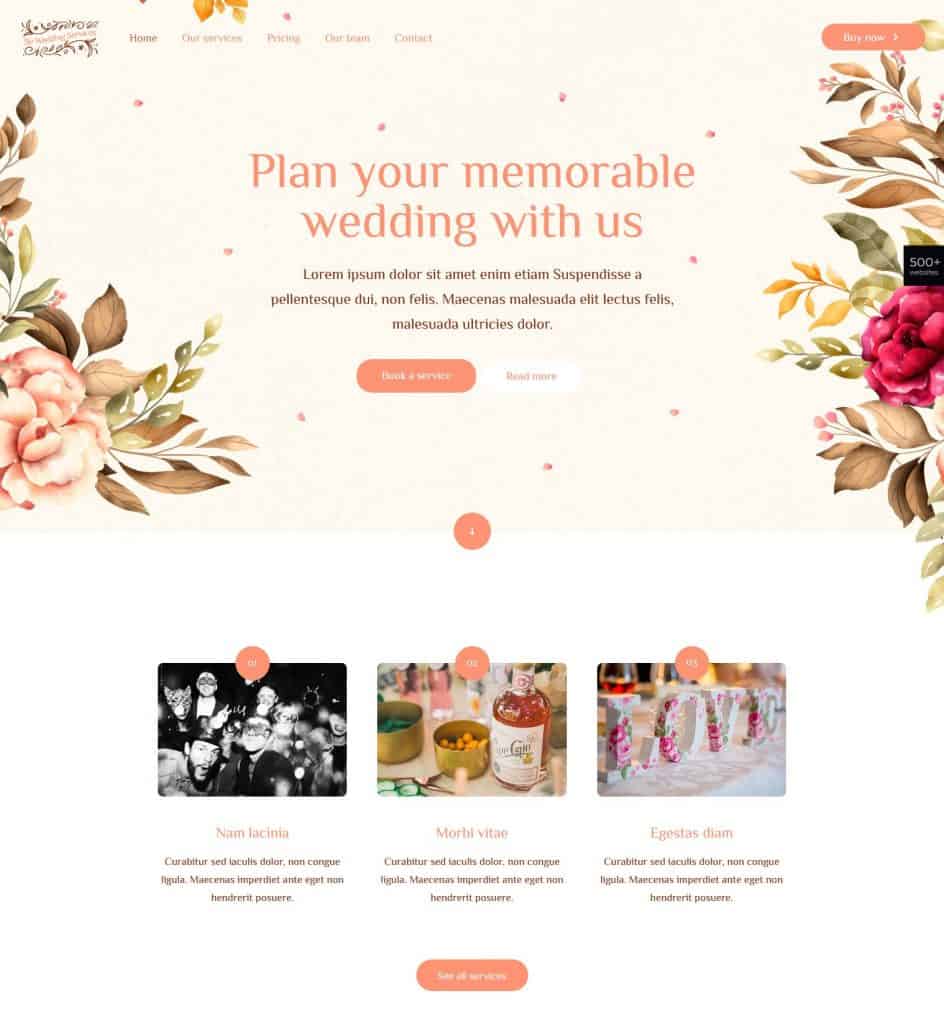 The theme enables you to add a parallax or a video background anywhere on the website. These give your site a stunning look and significantly improve the user experience.
Betheme also supports full-screen backgrounds, and coupling those with parallax or video backgrounds can create a captivating experience.
Hundreds of Demos
Betheme offers 549 unique demos, none of which look like the other, and the demos cover a vast array of industries. You shouldn't have a problem finding a demo for your niche.
More demos are added now and then, and since you can install them to your theme in one click, with Betheme, you get to go from a blank page to a professional design in seconds.
Shortcode Generator
Betheme includes a powerful shortcode generator, enabling you to add elements like images, grids, testimonial pages, and counters right to WordPress posts, pages, and widget areas.
The visual interface of the generator makes inserting an element to your site as simple as copy-pasting it in the right spot.
Performance
Betheme is not just lightweight; it is also fast to load, with users reporting loading speeds between two and three seconds!
However, your mileage may vary depending on your hosting and the design of your website.
SEO Friendliness
Adding an SEO title, SEO description, and SEO keywords to your website is super easy.
You can find SEO options under Appearance > Betheme Options > SEO.
The theme is also compatible with SEO plugins like Yoast, which makes it very search engine friendly!
Theme Options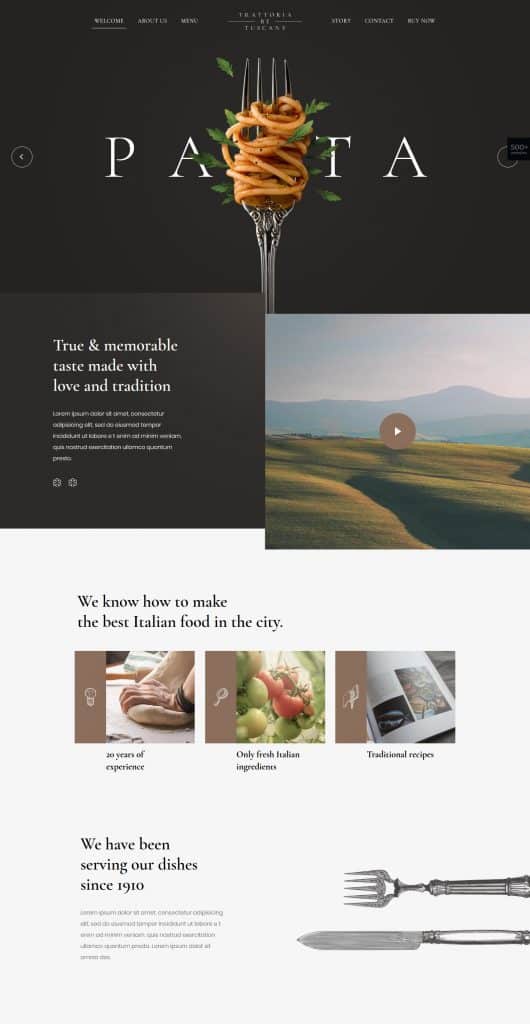 Betheme gives you a rich selection of theme options that enable you to customize anything on your site.
You get over 20 header styles to pick from, and you can use them with any layout. Shifting elements like buttons and logos around on the header is also made easy.
You can choose to have a sticky header, turn off the padding and even pick between the light and dark theme!
Adding social icons is super easy; you just enter the link and choose the icon!
You also get to change the layout of the page – positioning the sidebar and the navbar is very uncomplicated, and adding different types of sliders is equally easy.
Creating a one-page site is as simple as enabling the right toggle, and picking the foundation of the design is also super easy.
It comes with three basic types of pages: Blogs, Portfolios, and Shops, and each page type has its own options and layouts that make design and optimization a lot easier.
Adding a 404 error or an "Under Construction" page is made easy with toggles, and editing the footer, its layout, and its widgets is as simple as picking the right options.
You also get full control of individual fonts all over the site and changing background colors, font colors, and even element colors is very easy.
If you're familiar with even a little CSS or JS, you can add some code of your own to the theme and fine-tune bits and pieces of your website to your liking.
You can also White Label your website, which removes any traces of branding from both the code and the text, ensuring that nobody can figure out what theme you're using even if they looked in the right places.
---
Additional Features of Betheme
Super Lightweight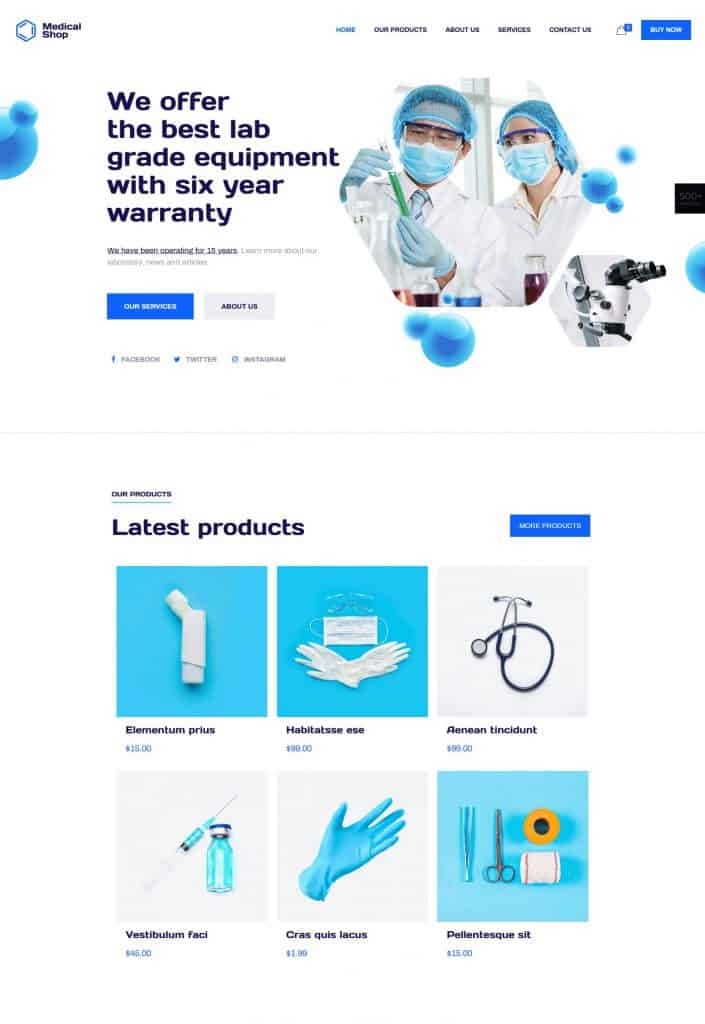 The theme comes in a tiny 6MB package, making it one of the lightest themes out there!
100% Translatable
The theme works flawlessly with WPML, and since it has RTL support, you will have no problems translating your site to any language.
WooCommerce Ready
Coupling WooCommerce with one of Betheme's many eCommerce store demos is one of the best ways to sell products regardless of niche.
---
Support and Documentation
BeTheme has a support forum where you can ask technical or account-related questions in. You can also easily search through the forum to find answers to a question you may have.
Before you use the forum, you must register to the forum, for which a purchase code is necessary.
If you have any problems with registration, you can contact them on their social media accounts or use the ThemeForest ticket system to get in touch with them.
All of the theme's features are extensively documented, and they have over a dozen sections explaining how you can use the different elements they provide on your website.
If you need something more illustrative, you can visit their YouTube channel and go through their tutorials there.
---
Betheme Pricing
BeTheme is priced at $59, which seems fair considering the host of features they offer.
With their regular license, you get six months of free support. However, if you want your support period to be extended to 12 months, you must pay a $17.63 premium.
You can also buy the extended license priced at $2,950 if you're looking to make an online service or a website that you will charge visitors for using.
---
Verdict: Is Betheme Worth It?
Betheme offers a massive array of features and premium plugins, and the developers take special care to ensure that every demo is optimized for speed and SEO.
The hundreds of alluring demos make creating a website fast and straightforward, and the multitude of personalization options enables you to give them a personal touch.
All of this, coupled with the fact that you get an update every week makes Betheme worth every dollar.