There are thousands of excellent WordPress themes available in the sub-$60 range, but two of them stand out because of the extensive feature set:
Avada and Enfold.
Both offer dozens of beautiful pre-built templates, boast fast, easy, and extensive customization, and feature child theme support.
But which of the two themes is better?
Reaching a conclusion is not straightforward – it requires in-depth comparisons of the themes' features, templates, customization options, ease of use, pricing, and support strength.
In this post, I will dive deep, find the strengths and weaknesses of both the themes and show you how one of them is worth your money a lot more.
Avada vs Enfold: Overall Review
Avada Overall
The live page builder, an extensive selection of demos, and the massive array of customization options make Avada one of the most potent themes available for WordPress.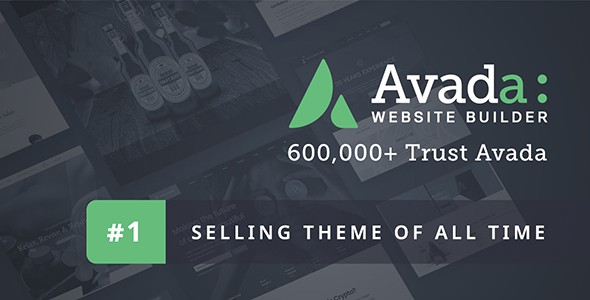 But there's a catch: it loads slower than most other themes on the market, which means you will need to optimize it.
Considering the features offered and the competitive pricing, though, it's a drawback that can be overlooked.
The extensive documentation and the video tutorials make learning to use the network of customization options a lot easier.
Enfold Overall
The Enfold theme boasts a more simplistic approach to design and customization, but it doesn't offer a live page builder, which is disappointing.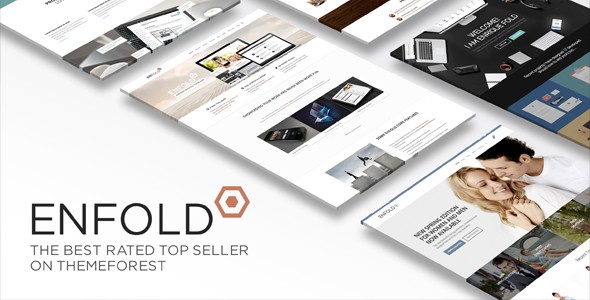 The customization options proffered are not as broad as Avada's, and the theme comes with only three dozen templates – Avada offers almost double that.
The support community is a nice plus, and while the price of the theme is the same as Avada, it doesn't offer much extra value in the form of premium plugins as Avada does.
Avada bests Enfold in many ways and is a lot easier to recommend.
---
Theme Features
Avada
Avada's network of advanced customization options is one of its biggest strengths. The custom-built Theme Options page gives you an immense amount of control over how your website looks.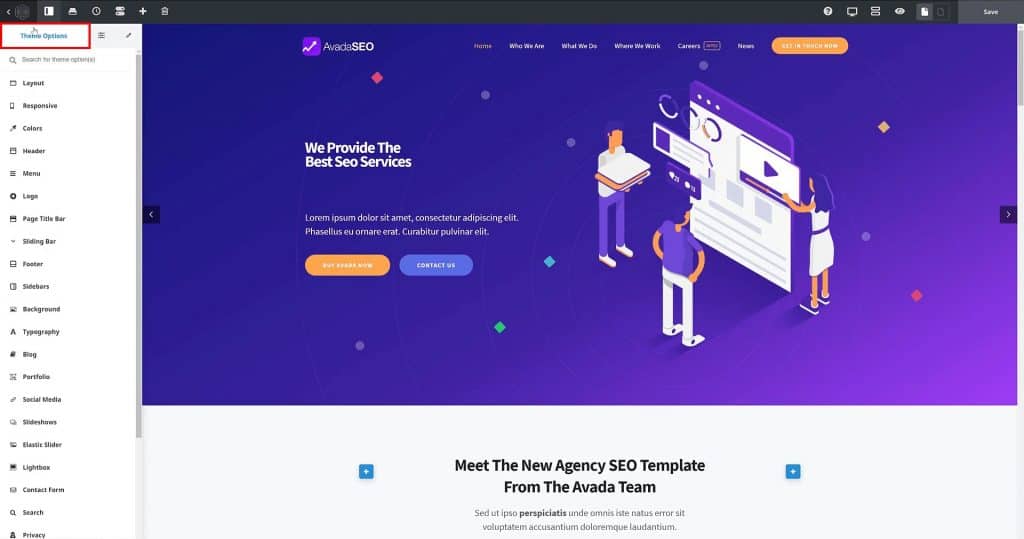 While that is super impressive, and the menu does come loaded with an excellent set of controls for customization, it is really the included builders that give the theme its charm.
I find the drag-and-drop page editor super intuitive because hovering the cursor over elements is all you need to do to customize it in any way you like.
The 60+ elements ensure that you never have to resort to a plugin to add a design element that you want.
The inline typography editing options make editing text quick and easy. The theme also gives you access to "sections," which are pre-made blocks of elements (say, a gallery) that you can add right from the editor.
You can save templates, be it pages or sections for later use. Whatever you save is stored in the "Templates" section of the library.
The integrated shortcode generator makes for added customizability with both the Fusion Builder and the default WordPress editor. It allows you to add elements that are made available from plugins.
But it doesn't stop there.
The theme also includes a header, a layout, and a footer builder that give you full control over every pixel on your website.
Avada comes WordPress Multisite tested and approved, making it super flexible, and it plays well with SEO plugins like Yoast, allowing you to boost your rankings on SERPs.
In addition to the contact form builder, slider options also come included with Avada.
The theme is 100% responsive and retina ready, so the site you build will look beautiful on every screen.
A ton of social icons come bundled with the theme, but these are not images. CSS-based font icons are supplied.
Additionally, the CSS3 animations make the pages look slick, and the theme is also translation ready. It comes with .po and .mo files and can be translated into 30+ languages.
Of course, the theme is also WooCommerce ready and comes with several shop themes that you can use to quickly build a shop site.
The six premium plugins bundled with the theme only make it more flexible, and overall, I think Avada is one of the most powerful themes for WordPress.
Enfold
Enfold's WooCommerce compatibility is expanded upon by the WooCommerce Bookings support. So, if you sell a service and not a product, you can enable your visitor to make time- and date-based appointments.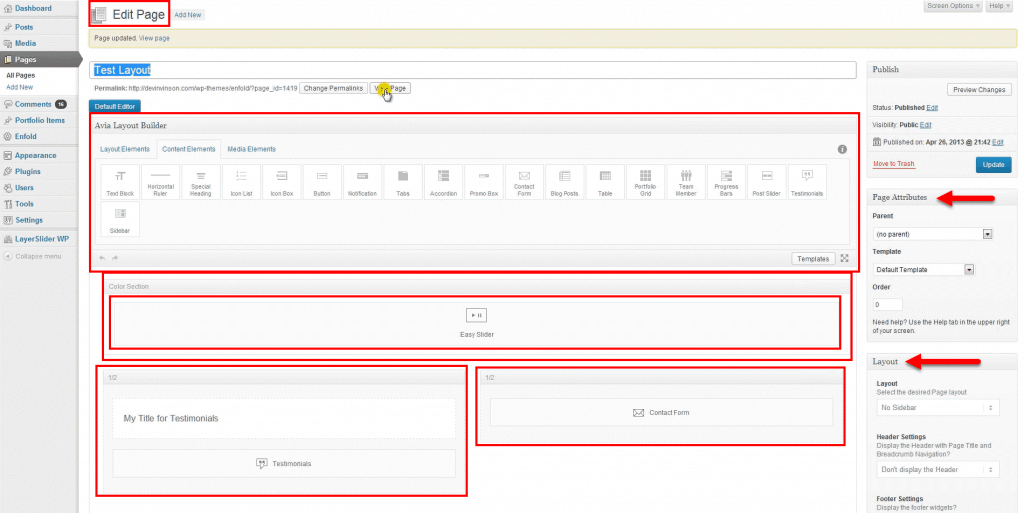 The included contact form builder allows you to modify everything about the form you want to add on your page – from the looks and text areas to the inputs and dropdowns.
The AJAX search feature is a plus, allowing your visitors to sift through your product catalog (or blog posts) quickly. The results will pop up as they do on Google as visitors type!
While there is a page builder included with the theme, it doesn't work live, which gives Avada a massive edge over Enfold. Its network of customization options also feels comparatively weaker.
But it's not all bad. The theme uses 100% unobtrusive jQuery, comes with .mo and .po files to make translations a breeze, and the LayerSlider plugin comes bundled for free.
While it works perfectly with plugins like Yoast, the use of Google rich snippets and the heavy internal linking make it super SEO friendly out of the box. You'll rank above your competitors on SERPs right after installation!
The child theme support guarantees that your theme will remain unaffected from updates, and PSD files are available for every demo.
But these aren't standout features, since Avada also supports child themes and includes PSD files.
Enfold is an excellent theme in its own right, but Avada offers many more features and premium plugins, making it the superior option.
---
Speed
Loading speeds depend on various factors, like the hosting type, the host's hardware, data center location, caching settings, and more. These are only approximations supplied by gauging user feedback.
Avada
Avada is a super heavy theme out of the box, and if you use regular hosting and don't optimize your performance using caching features and plugins, your website will load in 5-6 seconds.
This can be a dealbreaker for many.
But if you optimize your site (and the images) and use sliders sparsely, the loading speed will come down to 3-4 seconds, which not the fastest, but still on par with 2020 standards.
Enfold
Enfold's demos and features are a lot more simplistic, which I why I find the 2-3 second load times a little disappointing.
---
User Interface/Customization
Avada
Avada's page builder makes customization super easy, and both beginners and experienced WordPress users will love the flexibility.
In earlier versions of the builder, you would need to customize the content and use theme options separately to alter the way it looks.
But now, the page builder and the theme options are accessible simultaneously, which makes editing a lot faster and more convenient.
Speaking of convenience, the 69 pre-built demos that come included with theme shorten the designing time by days!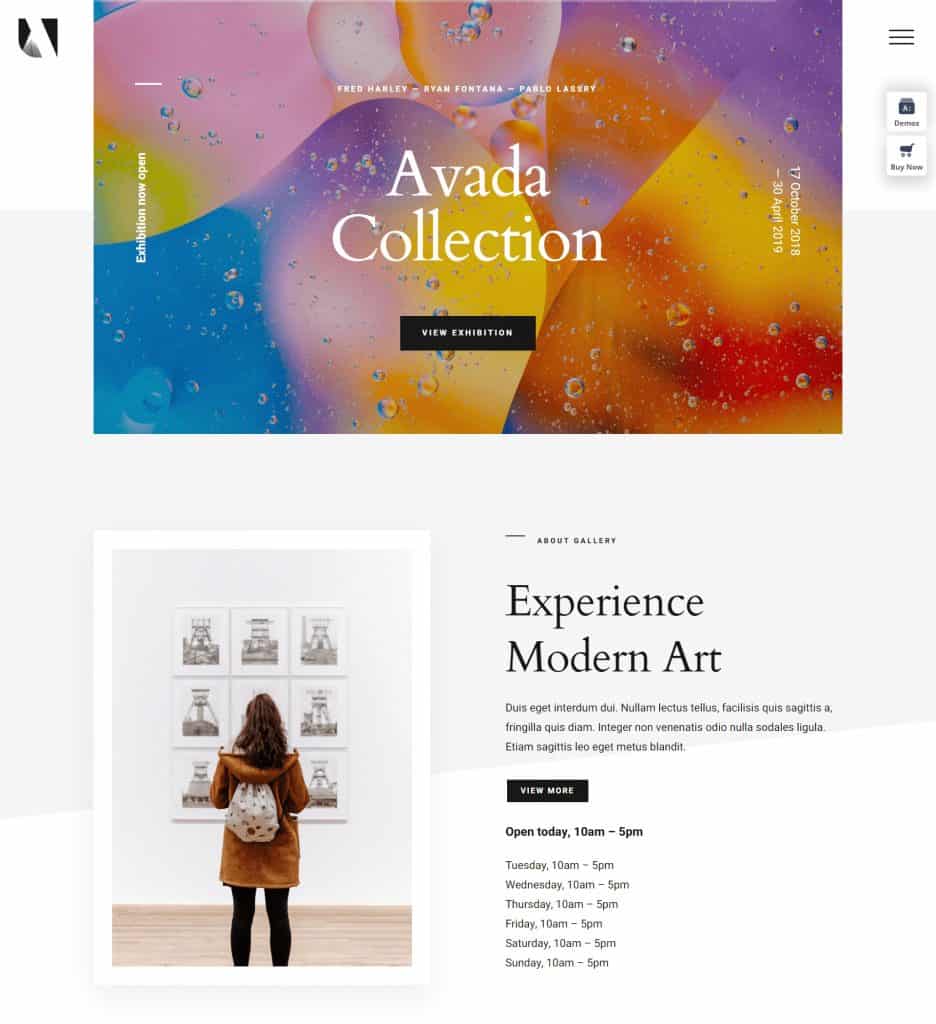 The demos look super professional, and the tasteful animations lift the demos to a whole another level.
I really like that the demos aren't similar-looking and cover a variety of niches. A lot of the demos are multipurpose, which gives you the flexibility of making, say, a blog-cum-shopping site.
More demos are added to the theme with every update, which is a nice plus, and you can import any demo in one-click, and get to making a demo your own in seconds.
You have full control over the site width and content areas, and get a lot of options for how you want your sidebar(s) to look.
The Theme Options section gives you a lot more control than other themes on the market do. There are 50+ main and sub-theme options available to you, allowing you to alter everything from the buttons to the menus.
While the Theme Options will let you set the global design language of your site, you also get access to the Avada Page Options. These are accessible from the tab right next to the Theme Options tab, enabling you to alter the design for individual pages.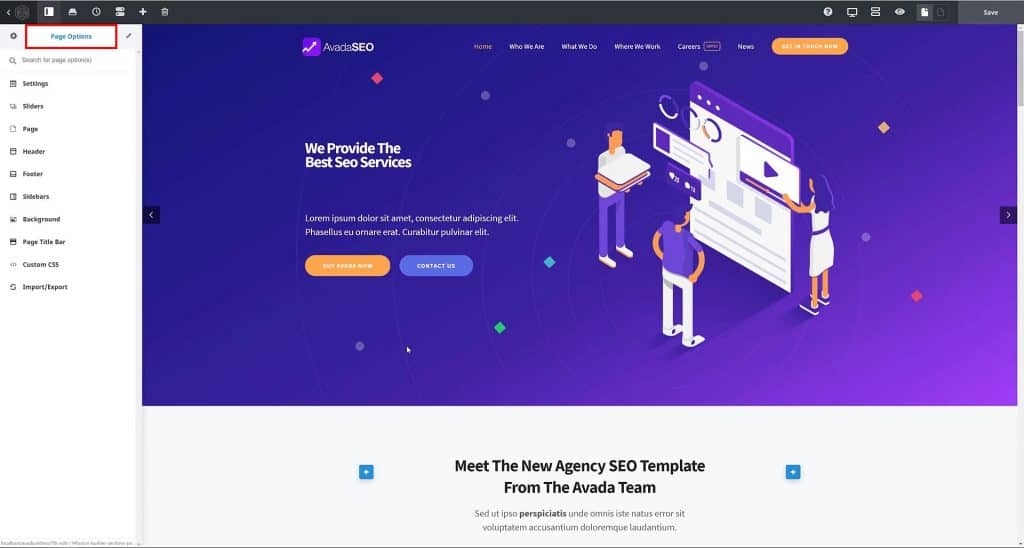 Outside of the Customizer, the Portfolio and Products sections on the WordPress dashboard will give you a whole another set of customization options for those specific pages.
It's super flexible!
You have unlimited color options, and in addition to being able to apply light or dark skins with one click, you can also choose from eight predefined color skins.
The Fusion Mega Menu allows you to add large and stylish menus to your website. You can use up to six columns, add widgets, insert icons, and much more.
The theme also supplies a slew of options for WooCommerce sites, giving users access to custom featured product sliders and carousels.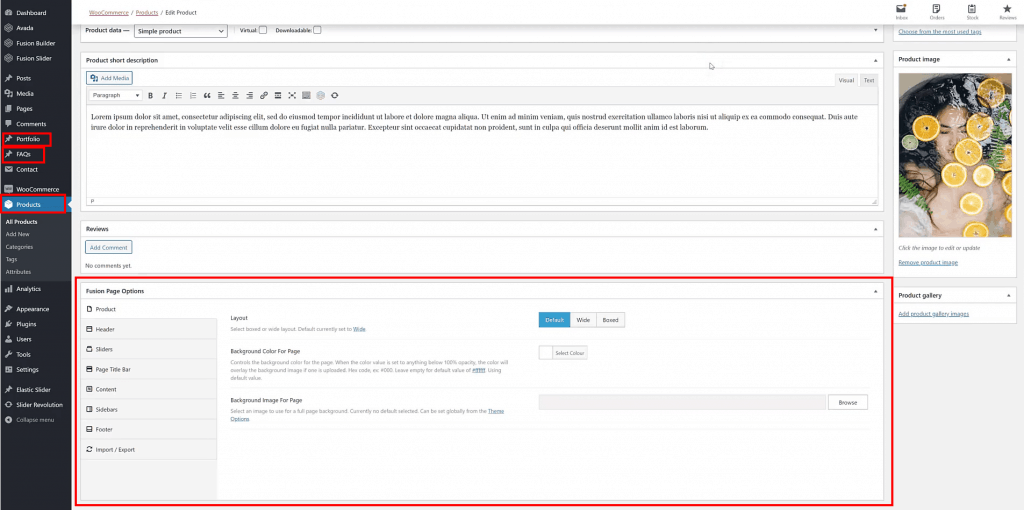 You can use up to six columns, and also configure product images to zoom on hover. Displaying products based on category, ID, or SKUs is as simple and checking the right box.
Enfold
Enfold offers three dozen super neat and responsive demos, with designs ranging from business websites to blogs, to shop websites, and even portfolios.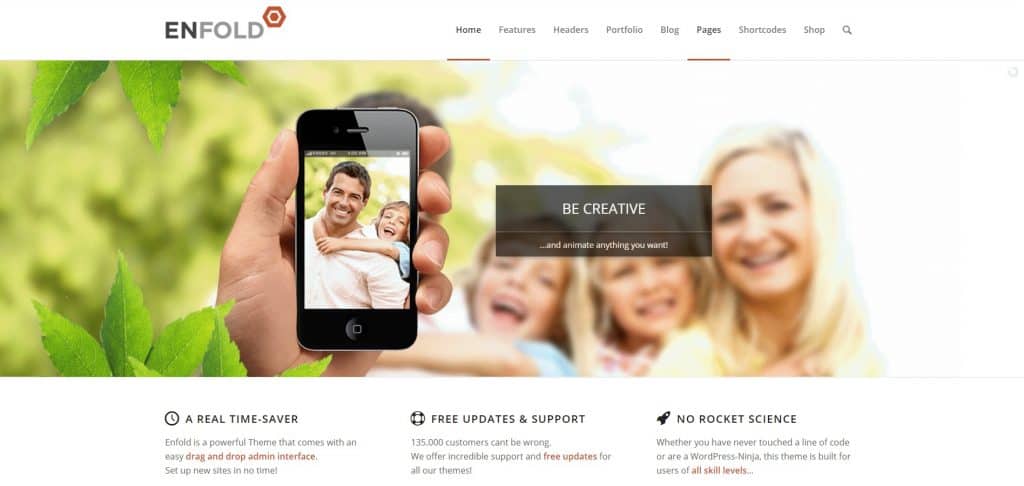 The drag-and-drop page builder is intuitive, but you cannot edit your website live and must use the panel that appears in the Pages and Posts tabs to make your edits.
Avada 5.0 had a similar drag-and-drop builder, but the current version, Avada 7.0, has a live builder. This difference makes it feel like Enfold and Avada are leagues apart, with Enfold lagging behind.
Nonetheless, if you're looking to make a minimalistic-style website that doesn't have many flashy elements, Enfold is right for you.
The theme comes bundled with several elements, including buttons, sliders, galleries, tabs, pricing tables, and a lot more. But unlike Avada, the theme does not supply a Header or Footer customizer, which limits what you can do with the theme.
Enfold supports five different post formats and allows you to add multiple sliders on the same page. But keep in mind that using many sliders will slow down your page.
Adding a video onto your website is easy, and you can add videos from any major platform. Video slideshows are supported, which is a unique feature.
Overall, though, Avada is more customizable, and also makes it easier to realize the design you have in mind.
---
Pricing
Avada
There is no free or trial version of Avada, and the theme is available for purchase on ThemeForest.
The regular license goes for $60, but if you want to build a website that you charge visitors to access, you must get the $2950 extended license.
Six months of support is included, and you can extend the support period to one year by paying $18 extra at the time of purchase.
ThemeForest has stringent return policies, so keep in mind that you likely won't get a refund if you don't like it.
But the good thing is, the theme comes with the Revolution Slider Plugin, the Awesome Parallax Layer Slider Plugin, Elastic Slider, and FlexSlider 2, giving you $47 of extra value.
Enfold
Enfold is also sold on ThemeForest, and there's only a difference of a dollar on the price. Enfold's regular license comes in at $59.
The extended license, though, is cheaper at $2799. For six extra months of support, you must pay a $17.63 fee.
So overall, Enfold works out slightly cheaper than Avada. But the theme only comes with the LayerSlider plugin, so there's not much extra value supplied.
---
Support/Documentation
Avada
The knowledge base has hundreds of entries that can help you with every facet of the theme. The several HD video tutorials can get you up to speed with using the theme quickly.
More posts are added to the blog every week, giving you a better grasp of the theme.
The ticket system gets issues resolved fast, which is excellent.
Enfold
The beginner-friendly user manual helps you find all the customization options. The video tutorials give you a better understanding of how to use them.
A ticket support system is available, but unlike Avada, Enfold has a support forum that enables you to get faster responses and also allows you to find solutions to an issue quickly.
---
Verdict: Which is Best?
For $60, Avada offers a live page builder, almost 70 demos, tons of customization options, fast support, and comprehensive documentation.
The slower loading speeds are a downside, but one that can be dealt with, and the theme makes up for it with the convenience of customization it offers. Avada is worth every penny you spend on it.