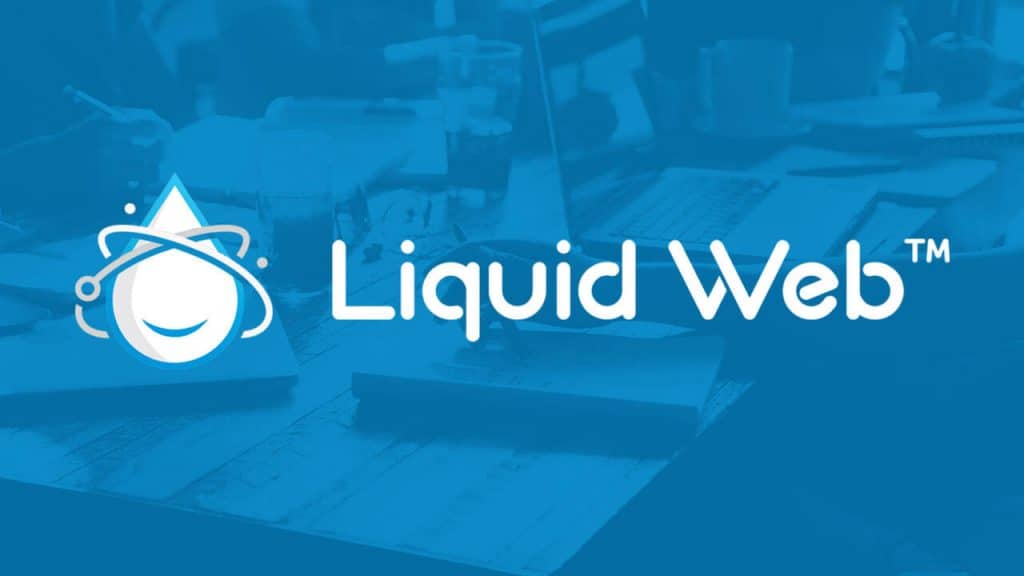 Finding the right web hosting company to host your WordPress site can get tedious. There are tons of companies out there that supposedly offer "best in class" hosting, making the hunt for the right host a lot more complicated than it should be.
Liquid Web has been in the industry for over 22 years and offers reliable and speedy hosting that's worth looking into.
While the company offers some great benefits, its prices are high too, which brings forth the question:
Is hosting Liquid Web worth it?
I will review all of their plans and features to help you find out.
Liquid Web Review: Hosting Plans & Pricing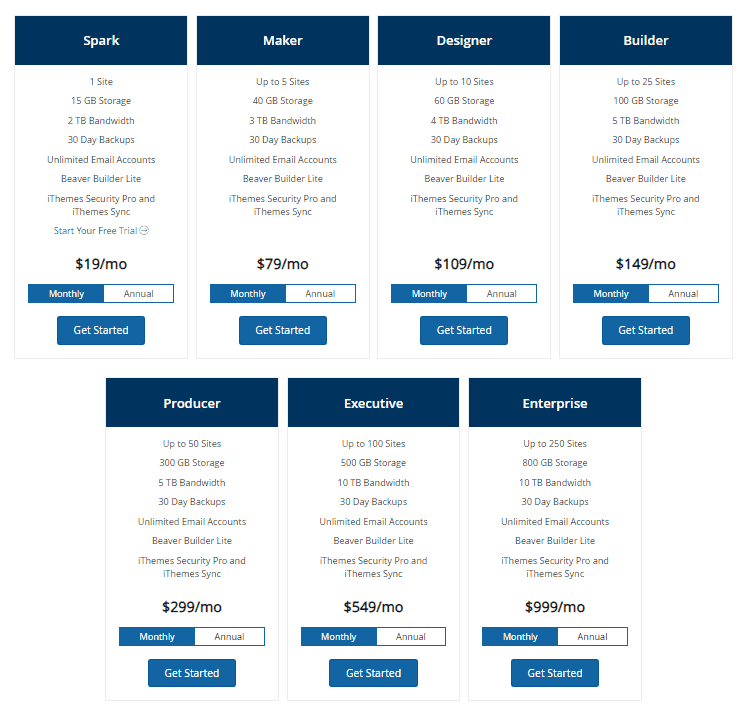 The first thing I must get out of the way is that Liquid Web does not offer any shared hosting plans. So, if you're looking for more affordable hosting, Liquid Web is not right for you.
However, if you're looking to get the best value for your money, you cannot go wrong with Liquid Web's WordPress hosting plans.
The Seven Plans
The company offers seven WordPress hosting plans, allowing webmasters to make the most of their hosting regardless of their budget.
I break down the pricing structure in the table below.
| | | | | |
| --- | --- | --- | --- | --- |
| PLAN | MONTHLY PRICE | SITES | STORAGE | BANDWIDTH |
| Spark | $19 | One site | 15GB | 2TB |
| Maker | $79 | Five sites | 40GB | 3TB |
| Designer | $109 | Ten sites | 60GB | 4TB |
| Builder | $149 | 25 sites | 100GB | 5TB |
| Producer | $299 | 50 sites | 300GB | 5TB |
| Executive | $549 | 100 sites | 500GB | 10TB |
| Enterprise | $999 | 250 sites | 800GB | 10TB |
Regardless of which plan you get, if you choose to pay annually upfront, you only need to pay for ten months of hosting. You will get two months of hosting free.
But one of the main benefits of hosting with Liquid Web is the extended bandwidth limits. You don't have to worry about traffic limits or pay overage fees, which is excellent.
You won't need to worry if you've run out of page views for the month like you have to with other hosting companies, which counts for a lot.
It's also worth noting that all WordPress plans are hosted on cloud platform Nexcess, which makes hosting with the company that much more reliable.
Benefits
The company doesn't just plainly offer hosting – the added price also brings with it some excellent benefits.
Regardless of which WordPress hosting plan you get, a backup of your website will be created every day, and it'll be stored for 30 days at no extra charge.
All plans also come with unlimited email accounts – which is super impressive. Other hosting companies either don't offer email accounts at all or limit the accounts you can make depending on the plan you get.
Beaver Builder Lite comes pre-installed on your WordPress setup, making building and customizing your site that much easier.
But what I like the most is that a copy of iThemes Security Pro comes installed on your WordPress. You won't have to worry about your website's security.
If you run multiple websites, the included iThemes Sync plugin will make it a lot easier to manage and maintain them from one plugin.
While the benefits are excellent, the company does not have a money-back policy. I recommend getting paying for one month and trying them out before paying for an annual plan.
Liquid Web also offers Dedicated, VPS, and Enterprise hosting plans with similarly excellent benefits.
Hosting Features
Plugin Auto-Updates
Regardless of if you're a blogger or an entrepreneur, or both, you will find yourself worrying about keeping your website updated.
What you should be worried about is creating more content and bringing more business to your site.
And Liquid Web makes doing this a lot easier by updating your plugins for you.
The company makes a copy of your website and tests plugin updates every night before applying them to your site. This frees you from the worries of having a broken or outdated website.
Free Migration
If you've been running a website for a while, you will know how tedious and expensive migrating a website to another web host can be.
But if you choose to host with Liquid Web, you won't have to take the trouble to migrate your website yourself or pay a hefty fee to get it done.
The experts at Liquid Web will do it for you – promptly and free of charge!
Staging Sites
Testing out updates and design changes on your website is a critical step that ensures visitors don't turn away from your site because it looks broken or doesn't operate correctly.
With Liquid Web, you don't have to test changes on your official site and fix it as you go. You can make a copy of your site, or "stage" it, and make your changes and design updates there.
Once you're sure that your website functions as you want it to, you can click a button to have the new version go live.
SSL Certificates and Optimization
Every website you host with Liquid Web will automatically get an SSL certificate – you don't need to look for it in the settings or configure it.
Also, the certificate comes at no cost, which is excellent.
Unlike most other hosting companies, Liquid Web supplies you with an image optimization plugin regardless of what plan you get.
You will be able to improve your webpage's loading speeds in just a few clicks.
Developer Tools and Other Features
Liquid Web makes access to SSH, Git, and WP-CLI easy – you won't need to jump through hoops to get access to these tools.
You don't have to worry about security since the pre-installed iThemes Security Pro makes sure your site is protected.
You don't have to worry about the number of visitors you attract, either, since there are no pageview limits.
Overall, the company offers some excellent features that make it worth paying the higher prices.
User Interface

The Liquid Web dashboard is neat and organized, and makes managing websites and accessing the WordPress backend and cPanel super easy.
It has all the options you'd expect a host to supply you with, but it's relatively minimal.
You get a standard copy of cPanel with Liquid Web and not a custom interface, which is probably for the best since it's considered the industry standard.
Liquid Web also allows you to access your site's cPanel directly by visiting https://host.yourdomain:2083.
You must replace "yourdomain" with your domain name. Alternatively, you can also visit https://192.0.2.0:2083, replacing "192.0.2.0" with your domain's IP Address.
Of course, you can also access cPanel via WHM by visiting the "List Accounts" section and clicking on the cPanel button next to your website's entry.
Speed and Uptime

The use of cloud servers will enable your WordPress website to load faster than most sites do.
But since the servers are NGINX servers, use PHP 7, and are optimized for maximum performance, you will be able to get your website to load in a second with ease.
Even if you run a course or a membership site using WordPress, there's nothing to worry about in terms of speed.
But that's only the beginning of the performance benefits the company offers.
Liquid Web's Terms of Service states that they offer a 100% uptime guarantee – which is super impressive. Other companies just don't offer that level of commitment to their customers.
If your website ever goes down, you will be compensated for it. However, the Terms of Service does not mention solid figures.
It only mentions that the compensation you receive will not exceed your monthly recurring charge.
Support
Regardless of if you're a complete beginner or run a massive online business, having a number that you can call at any time if your site goes down or if you get stuck building it counts for a lot.
Liquid Web offers you that reliability. You can call them up regardless of where you live and get your issues resolved. 
The company guarantees that the resolution process will begin within 59 seconds of you calling them – and yes, you will be compensated if this doesn't happen.
The same guarantee applies to the live chat service, too. Agents will respond to you instantly, and if they don't, you will be compensated.
A support ticket system is also in place that enables you to report any issues you're facing. The company guarantees that you will receive a response in 59 minutes or less if you open a support ticket.
Their commitment to quality support makes the company stand out.
Documentation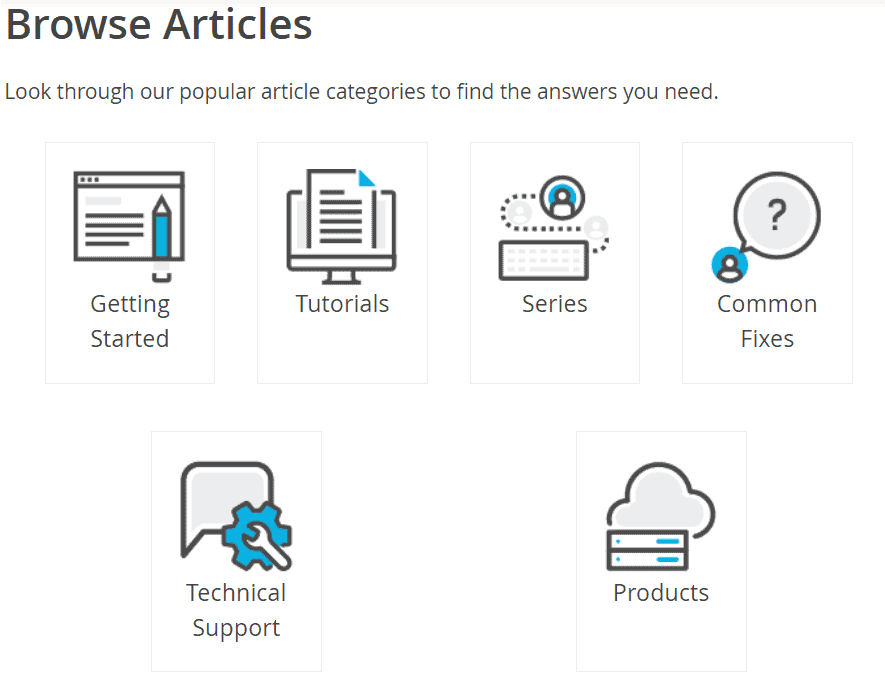 In addition to supplying customers with six categories of articles, each with dozens of helpful articles in them, Liquid Web Knowledge Base answers commonly asked questions, too.
The tutorial section, in particular, can be very helpful to beginners trying to learn how to build a website.
Verdict: Worth it?
Liquid Web's plans are pricier than a lot of other web hosts. However, you also get more benefits, better speeds, and impeccable uptime.
Not to mention, they guarantee that you will get the support you need at any time of day within one minute of your calling or initiating a chat with them.
You cannot go wrong with hosting with Liquid Web, especially if you're hosting a WordPress site.